Troubled Leah Messer Throws Birthday Bash For Twin Daughters— Without Husband Jeremy!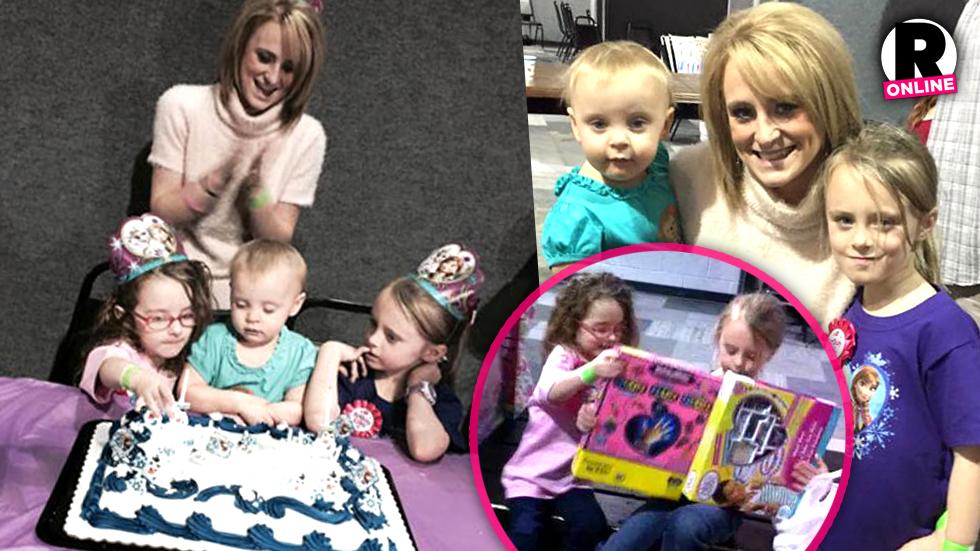 Leah Messer may be going through a public marital crisis— but it didn't stop her from celebrating her twins Ali and Aleeah's 5th birthday with a big bash. The Teen Mom 2 star, 22, threw a roller skating-themed party for the girls this weekend near their West Virginia home. The girls' grandma Dawn Spears and aunt Victoria Messer, 20, were in attendance, but one family member was suspiciously absent: the MTV star's husband, Jeremy Calvert, 25. See how the family feted the milestone birthday through Messer's personal photos.
Article continues below advertisement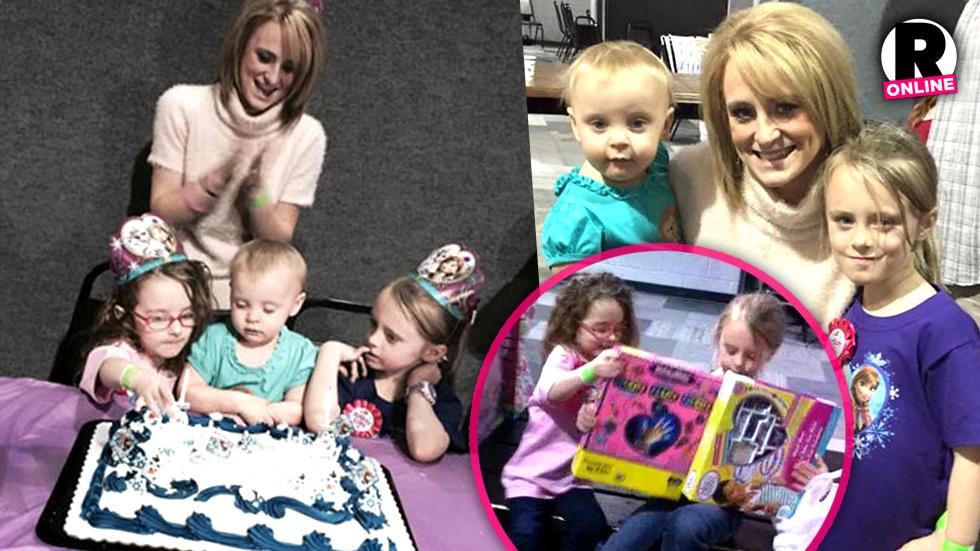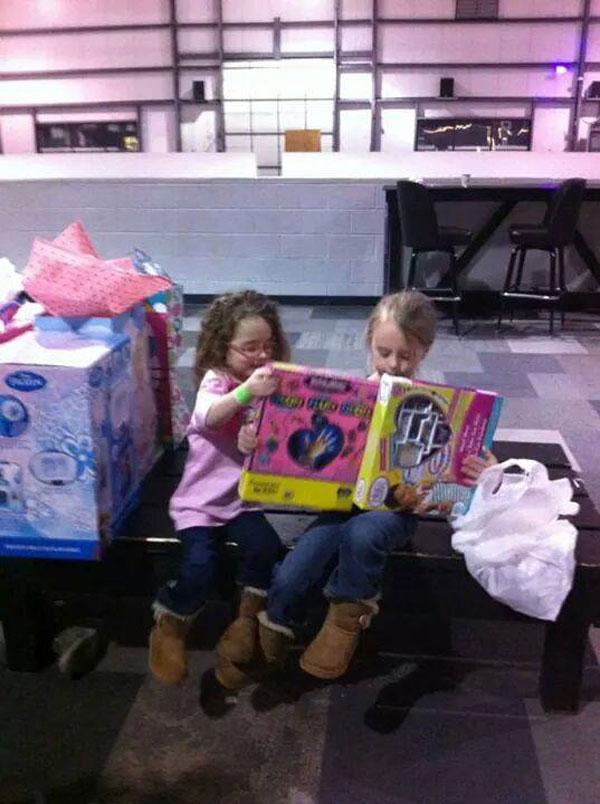 Time for presents! The Ali, left, and Aleeah seem enthralled with their new toys.
Article continues below advertisement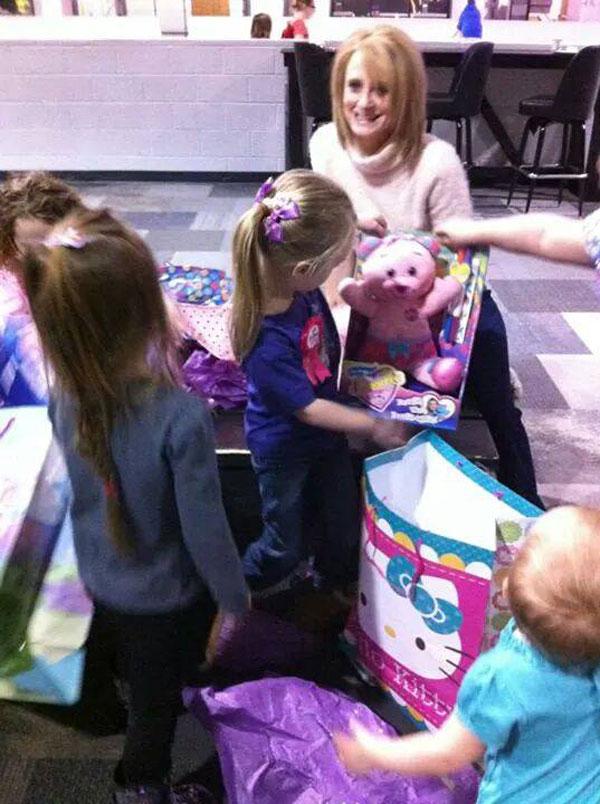 Messer shared a smile for the camera, despite Calvert's suspicious absence. Though RadarOnline.com exclusively reported that the pipeline engineer sent sexy messages and texts to hot single mom Brittany Musick, 27, before Thanksgiving, the reality star gave fans a different explanation for her husband missing the big day. "Jeremy…and I are still together. I was with him the night before close to his job. He had to work and could not make it to the girls birthday party," she wrote on Facebook on December 14. "We were thinking of him as he was thinking of us and we missed him dearly but knew he was doing what he had to for us!"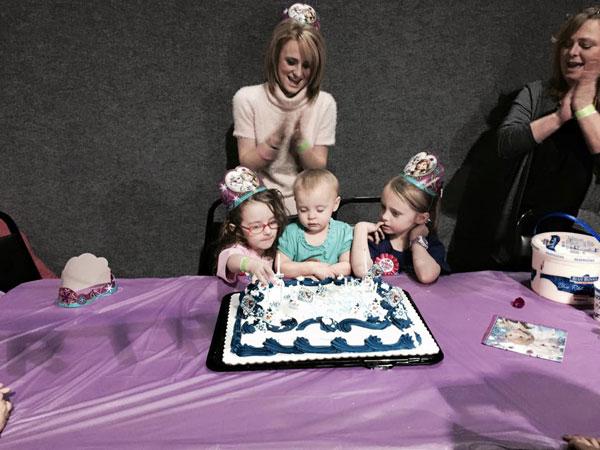 Make a wish! The birthday girls' little sister Adalynn, 22 months, got in on the candle-blowing action.
Article continues below advertisement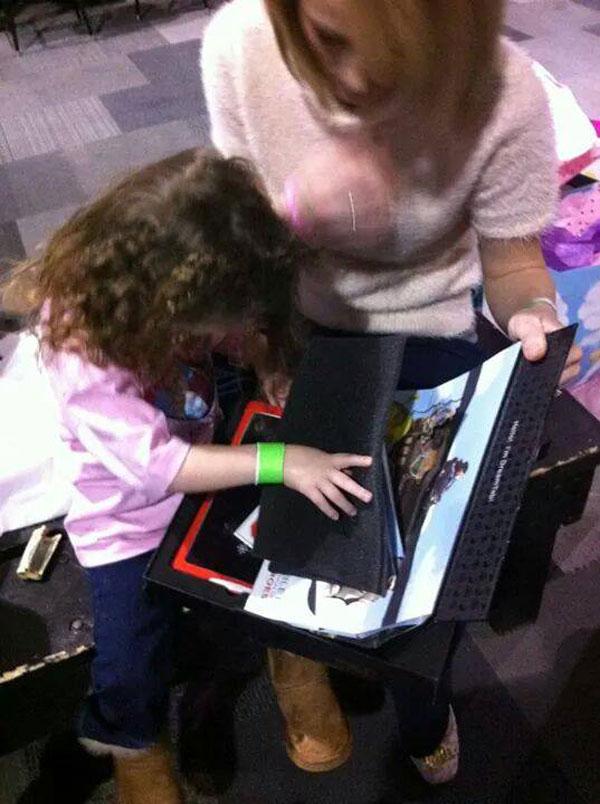 Ali, who suffers from a rare form of muscular dystrophy, looked excited to open presents with mom.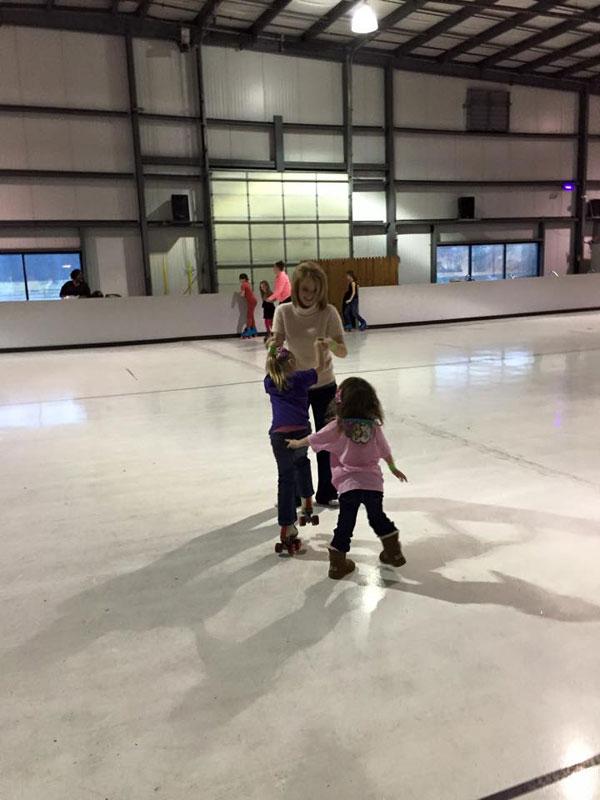 Though she often needs to use a wheelchair, Ali was able to join her twin sister and mom on the roller rink.
Article continues below advertisement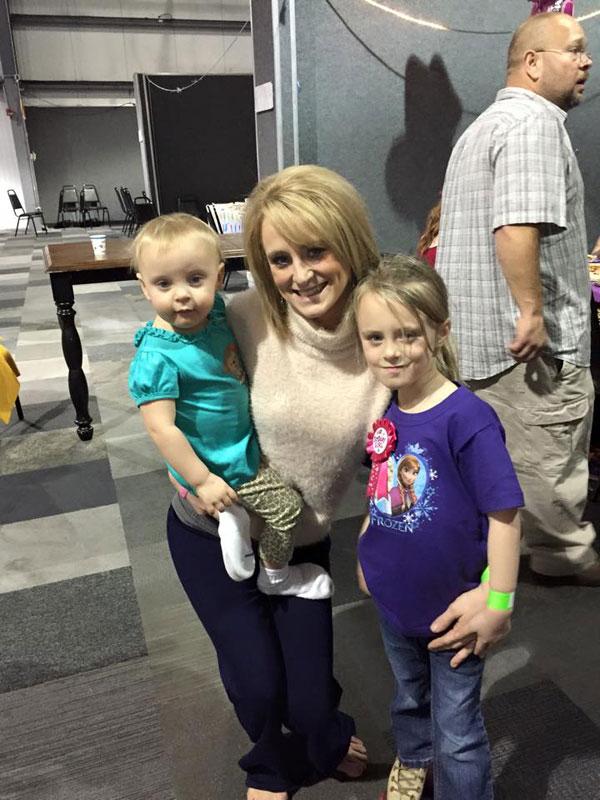 Cute! Aleeah wore a tee-shirt from Disney movie Frozen while Messer chose an off-white sweater.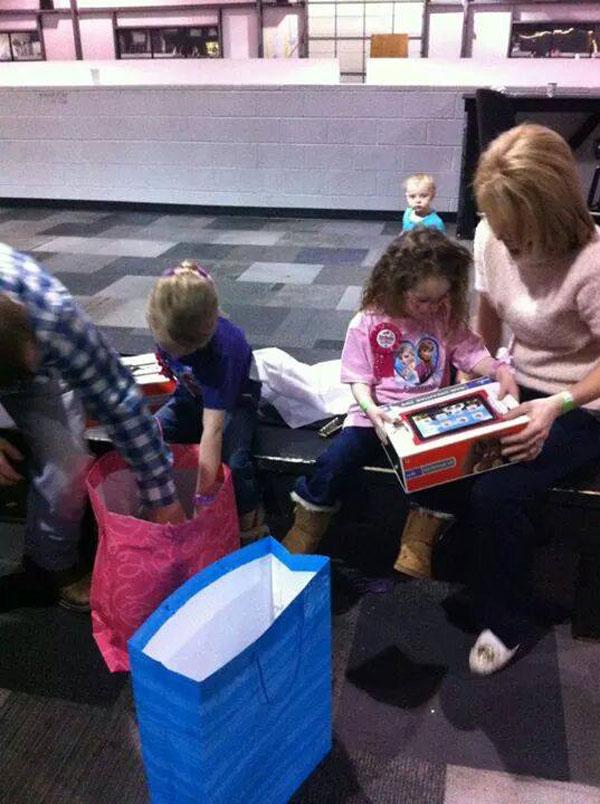 In addition to Calvert, Ali and Aleeah's father Corey Simms, 25, and stepmother Miranda were also missing from the party. As RadarOnline.com previously revealed, Messer is so angry she now has to give her daughters more time with their dad, she banned him from the bash. "There will be two different parties," a source said.
Article continues below advertisement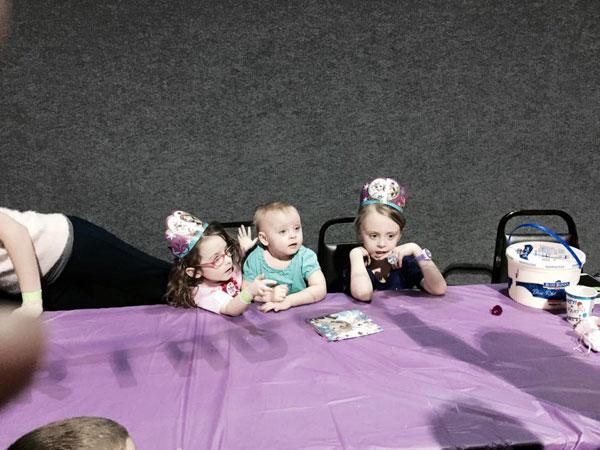 The birthday girls wore Frozen-themed hats as Adalynn pushed poor Ali out of her chair!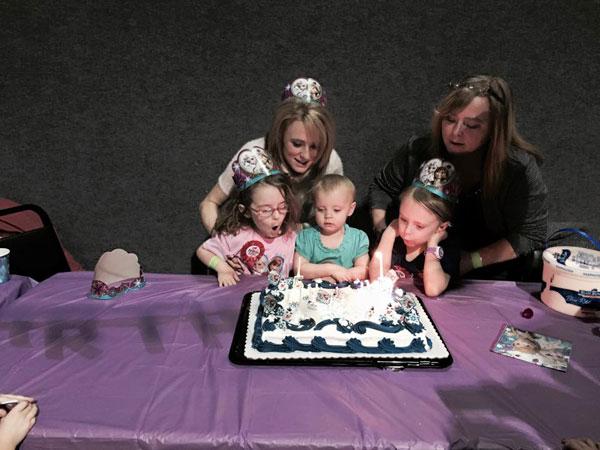 Mom Messer and grandma Spears joined in to blow out the candles.
Article continues below advertisement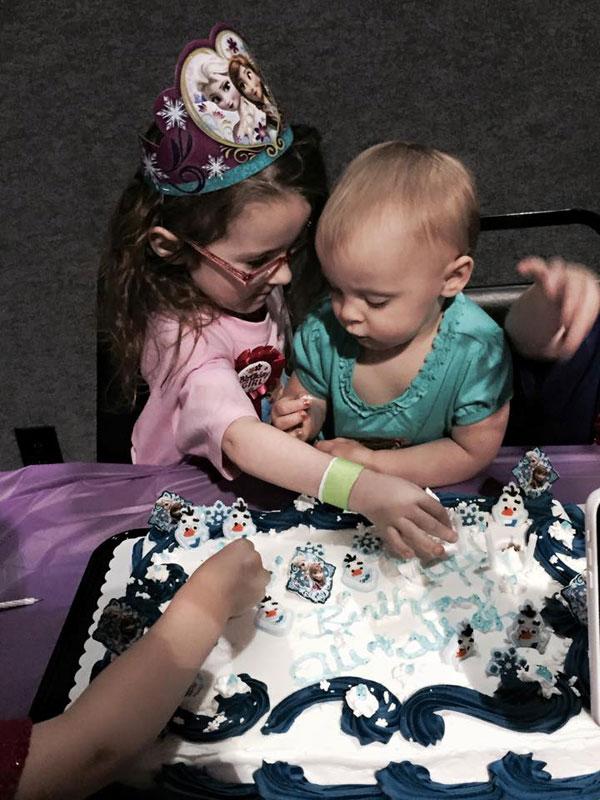 The girls dug into the cake, which featured Frozen's silly snowman Olaf.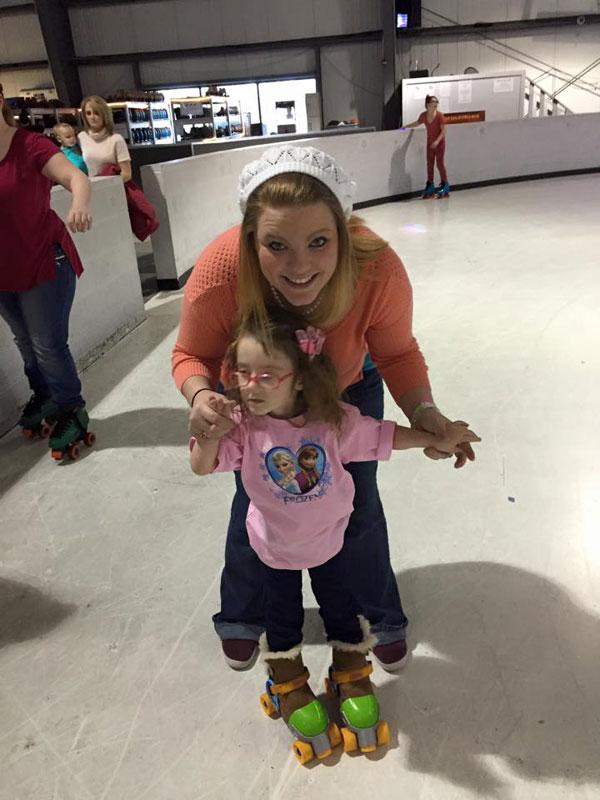 Look at her go! Ali skated with aunt Victoria.
Article continues below advertisement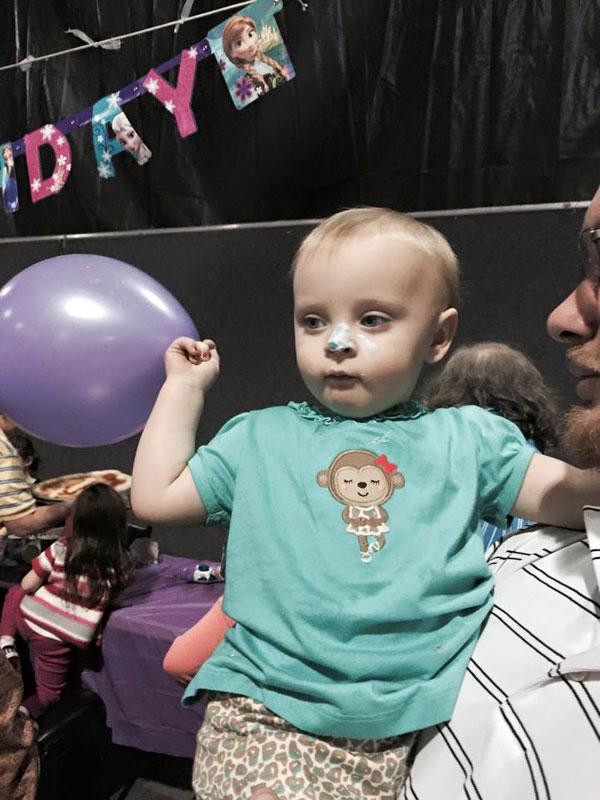 Oops! Looks like little Addalyn got into the cake.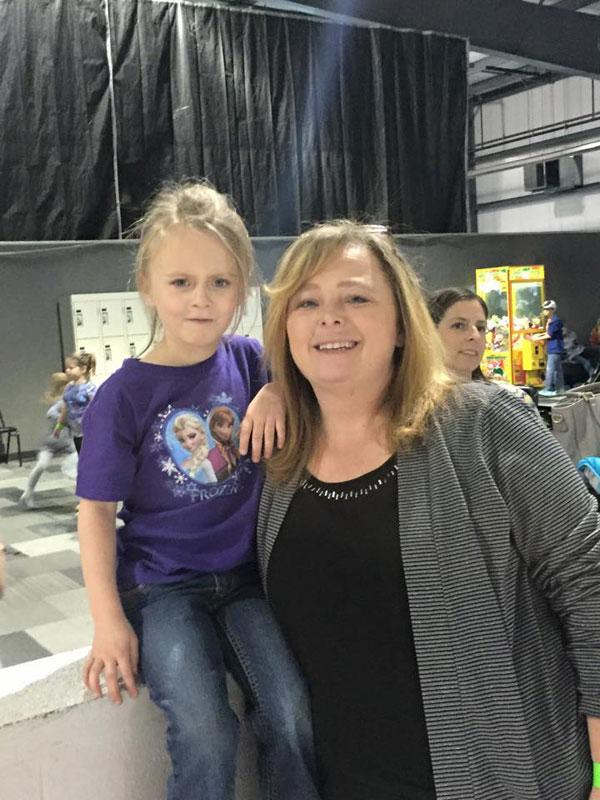 Aleeah took some time to relax with Grandma.
Article continues below advertisement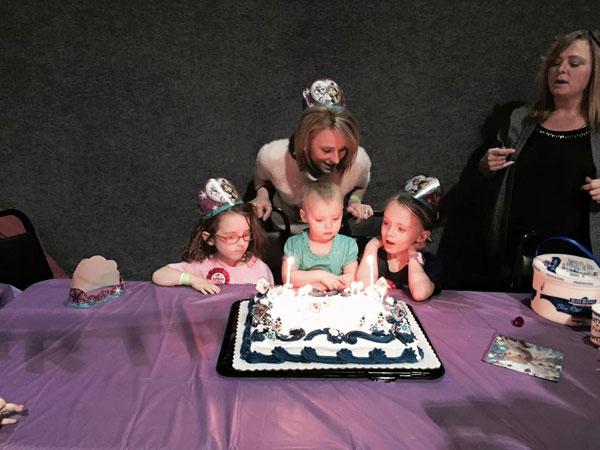 "Momma loves you so much!" Messer recently tweeted about her daughters.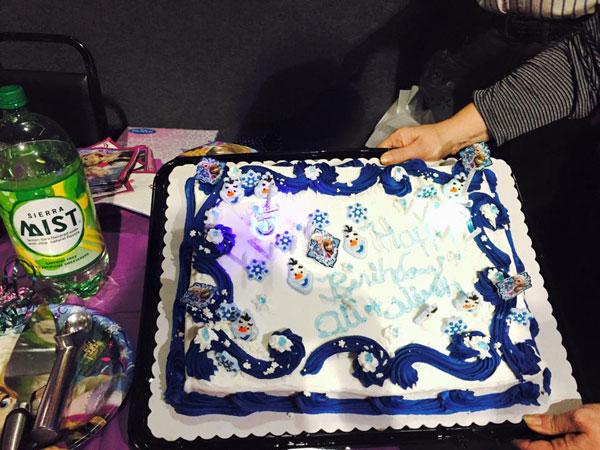 In addition to the massive snowy cake, Ali and Aleeah noshed on ice cream.