Exclusive
Who's The Victim? Jenelle Evans Left 'Marks' On Nathan Griffith — Read The Police Report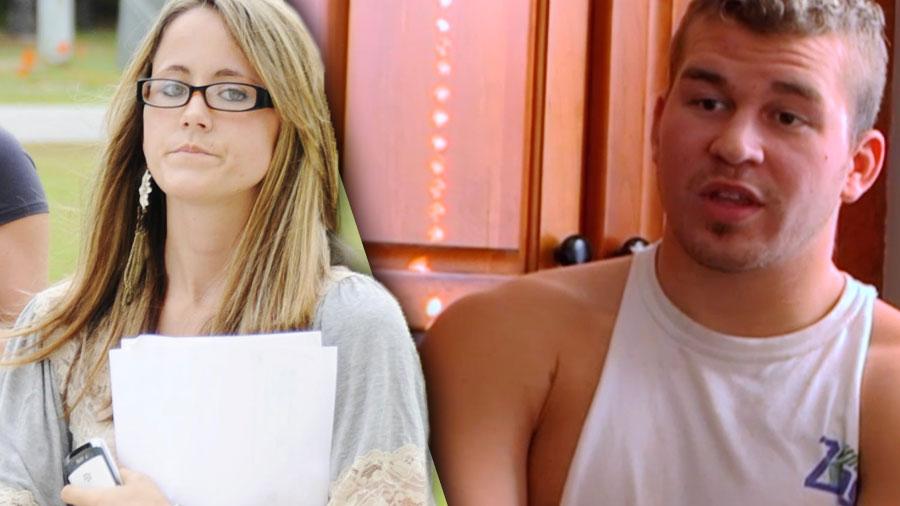 Nathan Griffith's rocky relationship with Jenelle Evans has been largely hidden by the reality stars, but following his arrest the true nature of their tumultuous relationship is coming to light. In the latest development, RadarOnline.com can reveal that the police report for the domestic violence incident that ended with him in jail claims Evans may have attacked him too!
A police report obtained by RadarOnline.com states that Griffith "did make statements about Evans always being violent with him" and that "he has marks from other altercations." The report states Griffith "did show the responding officer marks on his back. The R/O asked Griffith if he called the police," but he said "he did not call the police due to not wanting to get Evans in trouble." He declined to fill out a volunteer statement for cops.
Article continues below advertisement
According to an insider, because of such incidents, "Nathan has been trying to leave Jenelle since they got engaged."
"Nathan has been trying to push Jenelle away for months but it keeps backfiring on him," the source continued. "He tries to leave her but then she says she's going to blackmail him. She threatens to tell everyone about the skeletons in his closet."
Now, the source said, Griffith is desperate.
"He is fearful for his life and for her life," the source said. "He doesn't want to get arrested anymore. He is petrified …"
As RadarOnline.com previously reported, Evans is upset with Griffith because he told her that he had been seeing another woman for the past two weeks, but the source said that was just a ploy to get her to leave him.
"Nathan thought if he said he was cheating that Jenelle would get mad enough at him to leave," said the source. "He isn't cheating on her, he just tried to get her to make a move, but it all backfires on him. He tries to leave and she stands in front of his truck. There is nothing he can do."
What do you think will happen to Jenelle and Nathan? Sound off in comments below. ​