Jenelle Evans' Fiancé Nathan Griffith Gets Reprieve From Judge — Will She Take Him Back?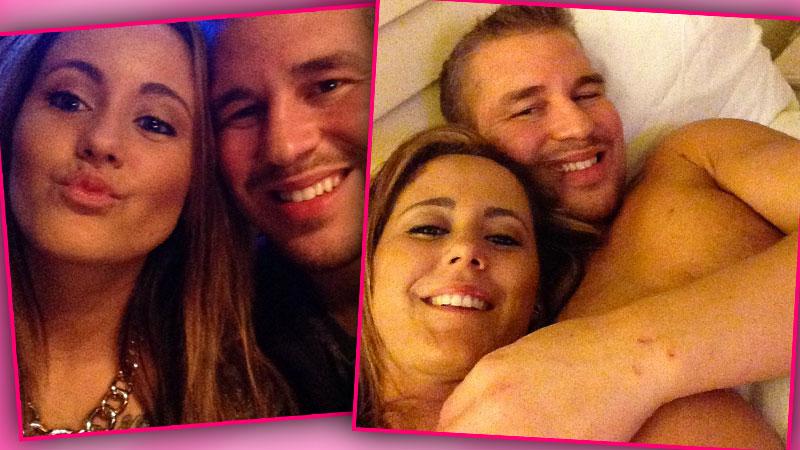 Just over one week after Jenelle Evans' fiancé and baby daddy Nathan Griffith was arrested for domestic violence, RadarOnline.com has learned that the couple is one step closer to a reconciliation.
"Jenelle got some good news," a source close to the Teen Mom 2 star tells Radar. "Her lawyer just told her that the no contact order will be lifted Monday."
Griffith was arrested on March 4 after police were called to couple's home following a physical altercation. At the time, Evans did not press charges, but the state still hit Griffith with a count of criminal domestic violence, and a judge ordered the couple not to speak to each other directly for 30 days.
Article continues below advertisement
"The state filed the charges — not Jenelle," the source says.
And now, Evans is exploring options on how to get Griffith's charges dropped.
"A victims advocate group reached out to Jenelle and told her that they are sending her a packet in the mail," the source says. "Jenelle is supposed to send the packet back stating if she has any medical expenses that need to be reimbursed."
"Jenelle is also supposed to check a box that asks her if she wants the charges against Nathan dropped," the source continues. "She then has to write a statement about why."
"Jenelle plans to do that as soon as possible and send it back to the victims advocate group," the source concludes.
Did Griffith's pleas sway her? Shortly after his release from jail he spoke out to Radar to insist he loves Evans "to death" and wants to try to make it work.
Story developing.