Bad News Boyfriend! Bobbi Kristina Brown Friend Explains Houston Family's Dislike For Nick Gordon — Watch The Interview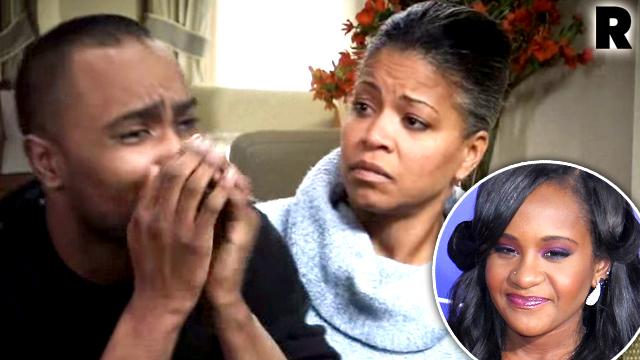 Whitney Houston's family tried to convince Bobbi Kristina Brown to dump Nick Gordon in the months before her near-drowning, Brown's close friend says in an on camera interview obtained by RadarOnline.com.
Steven Stepho, who lived in Brown's home for several months, reveals the dislike between the Houstons and Gordon in the years after Whitney Houston's death. "They don't really like Nick," Stepho says. "They can see the bad influence and he doesn't really respect them."
Article continues below advertisement
Gordon is now in a drug rehab program while Brown, 22, is in a medically-induced coma in an Atlanta hospital. Roswell, Georgia, police are conducting a criminal investigation into what happened in the weeks, days and hours before she was found unresponsive in a bathtub on January 31.
Stepho, who also revealed heavy heroin use by Brown and Gordon, says Pat Houston, who was in charge of the trust that doled out money to Brown from her mother's estate, was ultimately powerless to protect her niece.
"Pat tried to make sure that Krissi wasn't doing drugs and Krissi wasn't going to do anything to really have happen what happened now," Stepho says. "She didn't want that to happen. She was trying to prevent that from happening all she could."
But Gordon told Brown "it was them against the world," Stepho says. "He constantly was feeding her thoughts that Pat was out to get the money, Pat was out to get her, Pat didn't like her, constantly making her go against her family. And at her heart, she didn't want to do that because she knows that her aunt and her family care about her greatly. It sucks that he took advantage of that."
Article continues below advertisement
Stepho accuses Gordon, who lived with Brown and her mother several years before her death, of only wanting the money that Brown inherited when her mother died after also being found unconscious in a bathtub three years ago.
"When Whitney died, he saw his money going away and he took advantage of the situation," Stepho says. "And that's why he got into the relationship with Krissi and tried to get her so close and attached because he wanted the money."
Pat Houston, who is married to Whitney Houston's brother, obtained a restraining order against Gordon a year ago, accusing him of making threats after she refused to increase the trust fund allowance for Brown.
"Nick constantly wanted more, more of everything, especially money," Stepho says. "He kept asking her for more money and more money and more money."
Pat worried that Gordon would "blow through all her money," he claims. "She was trying to make sure that Krissi was set for the rest of her life that she had that money when she was older, when she was able to make proper decisions and wasn't spending all the money on drugs and stuff like that."
Gordon checked into a drug rehab program, paid for by Dr. Phil in exchange for an exclusive interview that airs Wednesday, after desperate appeals to the Houstons and Browns to allow him to visit his girlfriend's hospital bedside.
But now the family has the power to keep him away. "They told her countless times 'He's no good, he's not the guy for you.'" Stepho says.
WATCH THE VIDEO: