Exclusive
Bobbi Kristina Brown's Aunt Makes Plea To Dr. Phil — Don't Help Nick!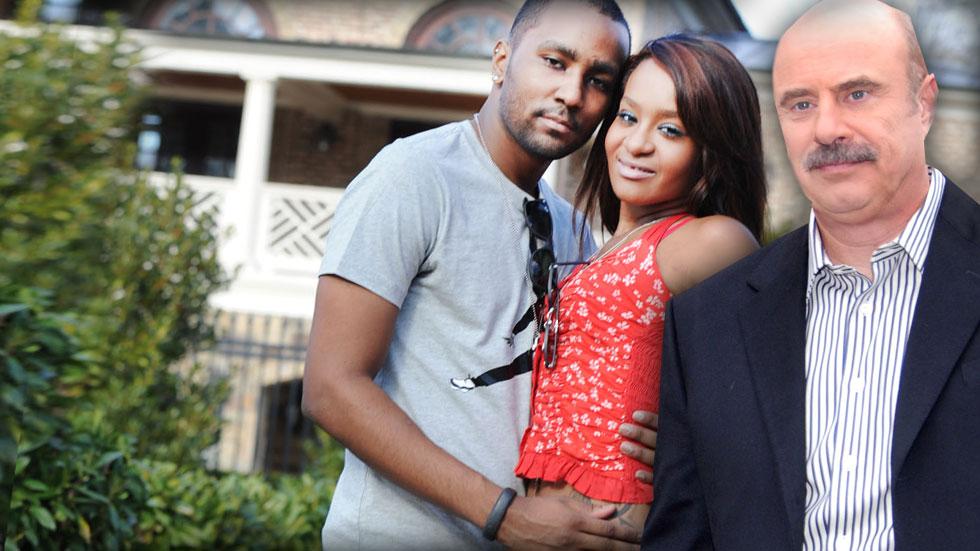 Bobbi Kristina Brown's aunt is pleading with Dr. Phil not to broadcast his interview with Nick Gordon because the boyfriend has not explained "what happened the day my niece's body was found in a bathtub," according to a letter exclusively obtained by RadarOnline.com.
"Until this investigation is completed by law enforcement, I would ask that you or anyone else not provide this individual a platform to spin this situation to his benefit," Leolah Brown writes in the letter to Dr. Phil.
Article continues below advertisement
As RadarOnline.com exclusively reported, Gordon, who was on a pill and whiskey-fueled binge before an intervention last week by Dr. Phil, checked into a drug rehab facility paid for by Dr. Phil after taping the interview.
The Roswell, Georgia, police have confirmed they are conducting a criminal investigation into what happened to Bobbi Kristina, 22, that caused her to become unresponsive in her own bathtub on January 31.
"If Nick Gordon does not have the courage to speak with my brother Bobby Brown and/or law enforcement about what happened the day my niece's body was found in a bathtub, he does not deserve to have a platform to speak to anyone of your caliber until this investigation is concluded," Leolah Brown writes.
Dr. Phil's interview with Gordon is set to be aired on his syndicated show Wednesday.
The only child of Bobby Brown and the late Whitney Houston remains in a medically-induced coma in Atlanta's Emory University Hospital with the family releasing very little information about her condition.