Heart-Wrenching Decision: Angelina Jolie Has Ovaries & Fallopian Tubes Removed After Blood Test Shows Cancer Risk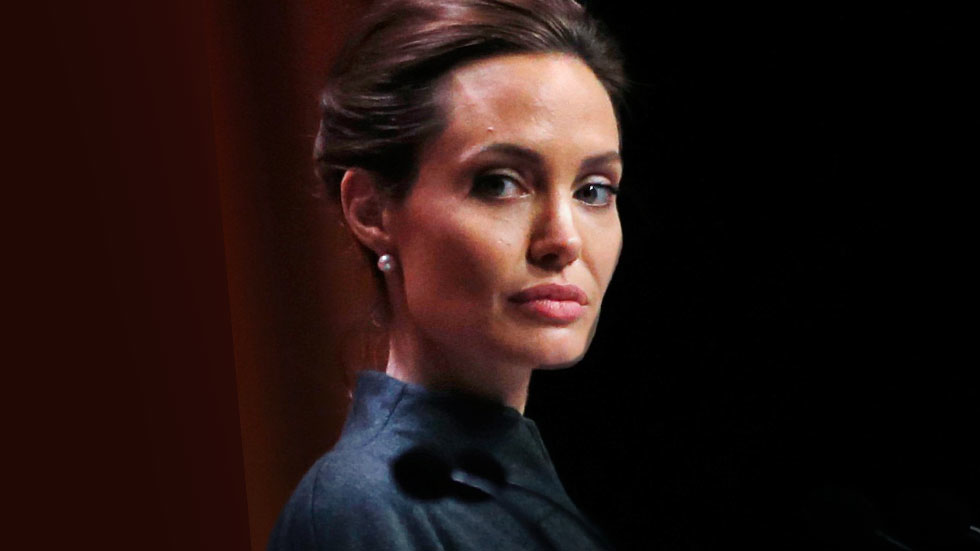 Angelina Jolie said she's "in menopause" after she had doctors remove her ovaries and fallopian tubes last week in an effort to prevent cancer following a troubling blood test.
Jolie, who had a preventative double mastectomy nearly two years ago for the same reason, explained the decision in a New York Times op-ed piece titled "Diary Of A Surgery."
Jolie, a goodwill ambassador for the United Nations, said she made the decision after the blood test came back with indicators that could be "a sign of early cancer."
Article continues below advertisement
The Tomb Raider star, who lost both her mother and a grandmother to ovarian cancer, said that after learning the results of the recent test, she "went through what I imagine thousands of other women have felt.
"I told myself to stay calm, to be strong, and that I had no reason to think I wouldn't live to see my children grow up and to meet my grandchildren," the 39-year-old mother-of-six wrote, adding that her husband Brad Pitt rushed back to the states from France after she told him the news.
She added of his support: "The beautiful thing about such moments in life is that there is so much clarity. You know what you live for and what matters. It is polarizing, and it is peaceful."
The surgeon who examined her ovaries following the troubling test, according to the actress, was the same one who her mother Marcheline Bertrand was being treated by during her ovarian cancer battle that led to her 2007 death.
Article continues below advertisement
The actress wrote of the emotional meeting: "I last saw her the day my mother passed away, and she teared up when she saw me: 'You look just like her.' I broke down."
Jolie wrote that after "five days in a haze" following the procedure, she learned that her "tumor test was negative.
"There was still a chance of early stage cancer, but that was minor compared with a full-blown tumor," Jolie wrote. "To my relief, I still had the option of removing my ovaries and fallopian tubes and I chose to do it."
She said that after consulting with both "Eastern and Western doctors," she decided upon having the surgery, adding that it was the best choice for her -- but not necessarily others.
"There is more than one way to deal with any health issue," she wrote. "The most important thing is to learn about the options and choose what is right for you personally."
She said that the timing of the test, along with her age, convinced her to have the operation.
Article continues below advertisement
"My doctors indicated I should have preventive surgery about a decade before the earliest onset of cancer in my female relatives," she wrote. "My mother's ovarian cancer was diagnosed when she was 49. I'm 39."
After the surgery -- called "a laparoscopic bilateral salpingo-oophorectomy" -- Jolie said the results indicated "a small benign tumor on one ovary, but no signs of cancer in any of the tissues."
Jolie declared that she's "now in menopause," and "will not be able to have any more children," she's accepting of the situation, knowing it's a "part of life" that's "nothing to be feared."
Admitting she's still "prone to cancer," the brave star said she'll continue to search for natural ways to stay healthy, and is comfortable with the fact that her "children will never have to say, 'Mom died of ovarian cancer.'"