Warren Jeffs Cult - Court Evidence Letter Reveals Shocking Details About How Women Are Treated In FLDS Polygamist Family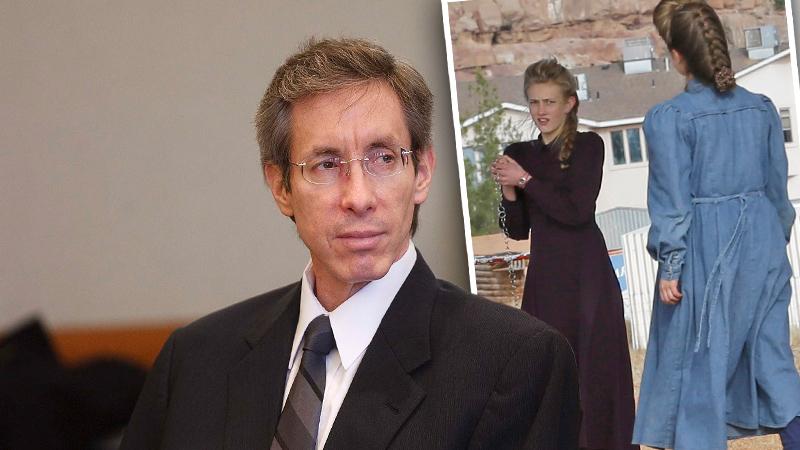 Convicted child molester Warren Jeffs is serving a life sentence behind bars but a letter written to him and entered as evidence in a court case reveals the little known and shocking details about the way women are treated in his polygamist cult.
Joseph Allred, who is the former head of the utility Twin City Water Works, is under investigation in Utah for inflating prices for the water and giving the proceeds to the Fundamentalist Church of the Latter Day Saints. He wrote a letter to Jeffs in 2006 while Jeffs was on the run from the law where he discussed the inner workings of the women in their society.
Article continues below advertisement
"I rejoice in gratitude for the privilege of checking in and keeping you up to date on the happenings here in the home," the letter began, according to the Salt Lake Tribune.
Allred is a member of the FLDS and he tells Jeffs, the leader at the time, that women "do not honor him as the head of their household by consulting with him before making decisions."
He writes about "Mother Gwen" who was taking walks outside the home after midnight, "sometimes with Nephi's wife Millie," but tells Jeffs that he discourages these walks and asks that the family remain indoors at night.
Allred also tells Jeffs about how the women are earning money, writing that "Mother RoLayne" has been making bread -- 25 loaves at a time, indoors and away from officers of the law and that she sold the loaves to their extended family.
The FLDS cult had been under investigation for years and Allred writes about how they dealt with law enforcement visits.
He explains the "lockdown procedure" at the home "in the event the enemy is outside the gate or inside the property."
Allred writes to Jeffs: "Code Green = normal, Code Yellow = don't be out unless you have to, Code Orange = make sure all outside doors are locked and no one goes outside, Code Red = complete lockdown and mothers take their children to their rooms and lock the bedrooms."
In the letter Allread also asks Jeffs if he should continue using Twin City Water funds to pay his own bills.