Warren Jeffs' FLDS Cult Compound To Be Seized By State Of Texas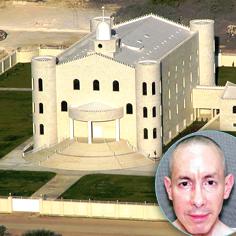 The Fundamentalist Church of Jesus Christ of Latter Day Saints compound where polygamist leader Warren Jeffs committed his heinous crimes against his underage victim is set to be seized by the state of Texas a judge has ruled.
Jeffs is in prison after being convicted of the sexual assault of two girls, ages 12 and 14, whom he claims were his "spiritual brides," for which he is serving a life sentence in a Texas prison. During the trial, prosecutors presented DNA evidence to show he fathered a child with one of those girls, age 15.
Article continues below advertisement
Judge Barbara Walther entered the default judgment clearing the way for the state to seize the ranch according to FOX 13 in Utah.
No one from the cult, including imprisoned Jeffs, responded to the seizure by the Texas Attorney General's Office.
"Therefore, there being no remaining issues or parties in this case, the Court hereby renders Final Judgment of Forfeiture and the terms of the default judgment and judgment concerning ad valorem taxes are merged into this final judgment," Walther wrote.
During Jeffs' trial, images of the custom made bed that he had personally made for the purpose of sexually assaulting a multitude of underage girls emerged.
The owners of the compound, the United Order of Texas Trust have 30 days to file an appeal before the judgment will be final, The Eldorado Success reported.
Jeffs was sentenced to life, plus 20 years for child sex assault.