Child Bride's $40 Million Lawsuit Against Polygamist Leader & Convicted Child Molester Warren Jeffs Could Be Tossed Due To 'Secret Deal'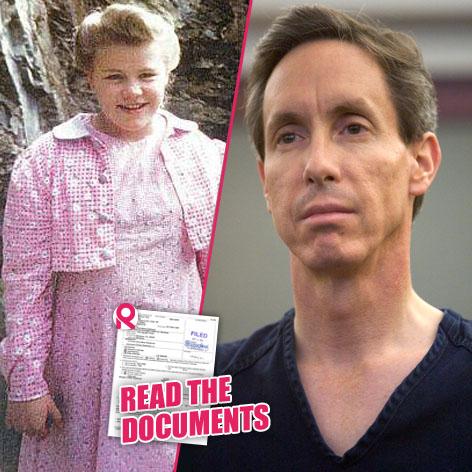 Article continues below advertisement
But now, in the wake of new information, a Salt Lake City judge is deciding whether the case should be tossed out of court or go to trial, Fox 13 News has reported.
In March, Elissa Wall, 27, had resurrected her earlier lawsuit against convicted child molester Jeffs, the Fundamentalist Church of Jesus Christ of Latter Day Saints, and its assets arm, the United Effort Plan (UEP) Trust, for her forced marriage.
However, on Wednesday, UEP Trust attorney Bill Walker argued that the lawsuit should be dismissed because Wall had made a "secret deal" with her ex-husband to go easy on him regarding charges against him -- if he wouldn't cooperate with those she is suing.
According to legal papers, the UEP Trust charged Wall and Steed entered into a confidential settlement and mutual release agreement on February 18, 2011 in which Steed promised that he would "not participate in this case in a way which is confrontational and/or adversarial in regards to Wall or her legal interests, nor assist the Trust in any way in defending itself against Wall's claims."
Article continues below advertisement
Originally charged with first degree felony rape, Steed got off with just 30 days in jail by pleading guilty to a charge of solemnizing a prohibited marriage in 2011.
In court, UEP Trust lawyer Walker charged, "Elissa Wall and Allen Steed are in a conspiracy to try and get money from the trust. This is illegal, judge. This is extortion."
scribd id=225506670 key=key-LP4ZydmXwW0GbKjKpVGH mode=scroll
And in legal papers, the UEP Trust's legal team claimed that Wall had "permanently embombed any helpful testimony Steed would provide to the trust…What else is Plaintiff hiding from the Trust?!?!?!"
But Wall's lawyer, Michael Worel, denied that the agreement between his client and Steed prohibited him from testifying or defending himself in litigation.
He said the agreement was not a secret at all--and asked the judge to send the case to trial.
radar_embed service=ooyala.com src="http://player.ooyala.com/iframe.js#pbid=3ce6404476914e86994d87aac3e4391b&ec=xkcWQwbjoHC8bJk_GnVWcNq2utnNisHr"
Meanwhile, Jeffs, 58, has not responded to Walls' lawsuit but has been ordered to give a deposition. He was convicted in 2011 of sexually assaulting two of his child brides, ages 12 and 15, and received a life sentence.
Wall wrote the 2008 memoir "Stolen Innocence" about her escape from the polygamist FLDS. According to Wall, Jeffs had coerced her into underage marriage with first cousin Steed by telling her that she risked her salvation if she refused to have sexual relations with her husband.
Judge Keith Kelly is expected to rule on the fate of Wall's lawsuit early next week.