Exclusive
'Chrisley Knows Best' Star Todd – Estranged Son Kyle 'Will Find His Way Home'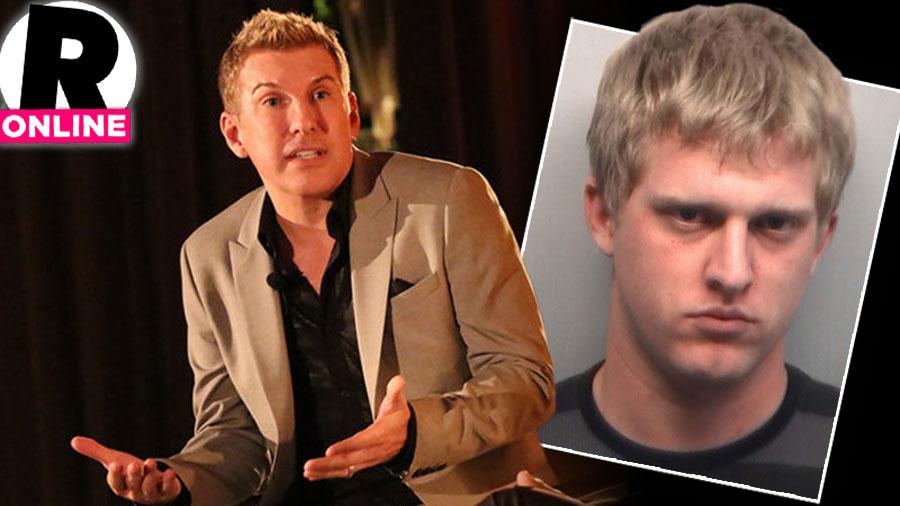 "Patriarch of perfection" Todd Chrisley has been rocked this year by some very messy drama with his son, Kyle. Now, in a heartfelt interview with RadarOnline.com, the Chrisley Knows Best dad is opening up about his beloved son 's secret demons, and why he 's sure their family will be reunited one day.
"When you raise a child in love and you raise the child to know they can always come home, they come home," Chrisley tells RadarOnline.com exclusively.
Article continues below advertisement
The patriarch of USA Networks Chrisley Knows Best, which is now in Season 3, believes that his 23-year-old son Kyle 's medical diagnosis as being "bipolar" and also his past-history of drug abuse is what has kept the father and son from reconciling.
"I don 't know what those demons are like," Chrisley says. "I have never drank. I have never smoked a cigarette and I have never done any of that. I 've had to learn it through the path that the Lord placed me on with Kyle."
"When you are an addict, you will lie, cheat and steal. You don 't care who you hurt as long as you get your fix. I am good with where I am with my child, and my child will find his way home," he adds.
As RadarOnline.com reported, in Oct. 2014, Kyle, who has been clean and sober since overcoming his battle with drugs, accused Todd of stealing his daughter Chloe. He said, "My dad showed no interest in Chloe at all until the show and until it was pointed out that having a mixed race child and getting her and all that would be good for his demographic."
Article continues below advertisement
"You understand that you cannot steal a child in this country," says Chrisley, who has been with his wife Julie Chrisley, 41, for 18 years and has four other children aside from Kyle — Grayson, 8, Savannah, 16, Chase, 18, and Lindsie, 24.
"You go to jail for things like that. I am on a national television show that you are seeing by granddaughter on every single week," he tells RadarOnline.com. "If I stole her, wouldn 't the police know where to find her?"
"At the core, we are still a family and we have feelings," he adds.
Do you think that Kyle Chrisley should return home and that the two of them should end the feud? Let us know in the comments below.