Exclusive
What Bankruptcy? Todd Chrisley Insists 'Chrisley Knows Best' Family Is 'Fine,' Despite Legal Woes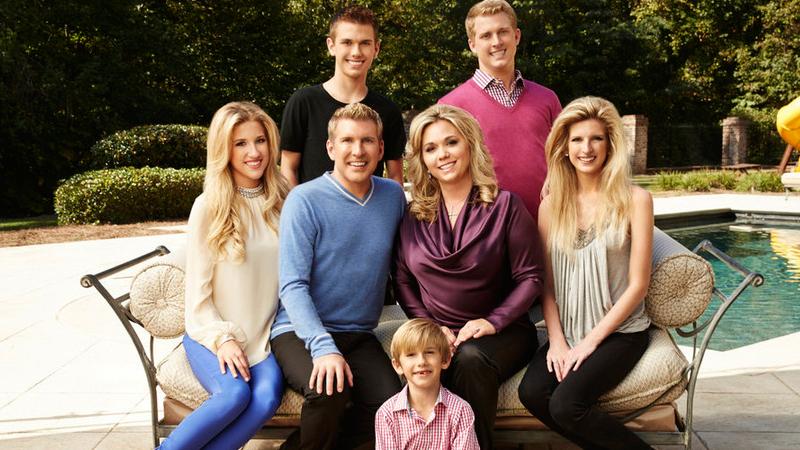 Chrisley Knows Best – about his financial situation, that is! Reality patriarch Todd Chrisley spoke to RadarOnline.com exclusively about legal issues related to his ongoing bankruptcy, insisting, "We have been solid since before it was filed. We have been solid while it was going through and we are even more solid now!'
Chrisley filed for bankruptcy in 2012, and the case has been making its way through the courts ever since.
Article continues below advertisement
"It is a business situation that occurred," Chrisley told Radar. "I had some friends involved that couldn't meet obligations and I was not going to be stuck with $46 million dollars."
Insisting the case has nothing to do with his personal spending, he said, "It was a land deal. Check the filing. You will not see any utility bills, or credit cards."
And as such, Chrisley said, he's managed to hold on to his property.
"No one took anything," Chrisley insisted. "Every property that I owned, I still own – other than our main home, which was on the market for four years before I even filed the bankruptcy."
Chrisley Knows Best is now in Season Three on the USA Network. However, the 45-year-old patriarch from Roswell, Georgia, insists that it is not earnings from the show keeping his family afloat.
"You know what our ratings are," he said. "But this show is not our main source of income."
All in all, he wanted fans to know that he, his wife of 18 years, Julie Chrisley, 41, and their five children — Grayson, 8, Savannah, 16, Chase, 18, Kyle, 23, and Lindsie, 24 — are all doing as well off-air as they are on-camera.
"We are all healthy. We are happy. We are not trying to hurt anyone," he said. "We are not saying bad things about people. It is not who we are. We don't do that."
"And, at the end of the day," he insisted, "we are doing quite well financially."