Exclusive
Father Knows Best: Todd Chrisley Forgives Estranged Son Kyle – 'He Is Always Welcome Home'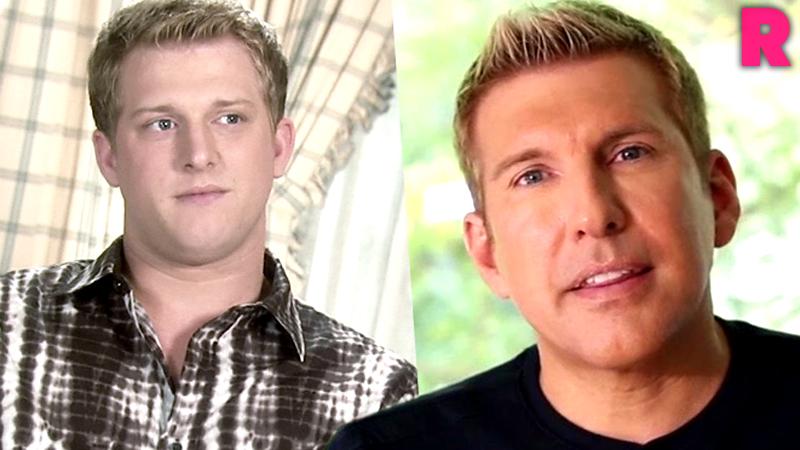 Christmas is a time for reconciliation and Todd Chrisley has shown that he really does know best! The patriarch of USA Network's Chrisley Knows Best, who has not seen his 23-year-old son Kyle since the two had a blowout argument earlier this year, tells RadarOnline.com exclusively, "Whatever Kyle says, he is forgiven when he says it."
"My son has an illness and he is still off of his medication," the 45-year-old self-made Georgia millionaire says of his son, who is reportedly "bipolar."
Article continues below advertisement
"I love him. He is always welcome home for Christmas, as long as he does not bring the company that he keeps," the reality father adds, referring to Kyle's current wife, Alexus Whibley, whom Todd says has blocked his number from Kyle's phone.
In Oct., Kyle, who has reportedly been clean and sober since overcoming his battle with drugs and a slew of legal issues, accused his father of "stealing" his daughter Chloe from him.
"My dad showed no interest in Chloe at all until the show and until it was pointed out that having a mixed race child and getting her and all that would be good for his demographic," Kyle said at the time, referring to his daughter that he had with his first wife, Angela Johnson.
However, when Radar spoke to Johnson, she said that Todd did not steal Chloe at all and, in fact, saved the little girl from what she believes would be a violent and desperate life with the child's erratic father.
Article continues below advertisement
Just one month later, in Nov., Kyle publicly slammed his father again when he made a shocking accusation that his dad was gay.
Kyle said in an outrageous interview with Life & Style Magazine. "I used to work with him at Chrisley Asset Management. If one of the asset managers was going to take a piss, he would say, 'You want me to come hold it for you?'"
Now, after years of back and forth father -on quarreling, Todd is ready to make amends.
"We are not fighting. I do not fight with my son," says Chrisley, who also has four other children with wife of 18 years, Julie Chrisley, 41– Savannah, 16, Chase, 17, Grayson, 8, and Lindsie, 24.
"I certainly hope that 2015 will be a better year served with less heartache," Chrisley says of the upcoming new year. "I hope that my son Kyle will be on a more stable and solid ground. I hope that we will continue to be able to push forward continue to love each other."
Do you think that Kyle Chrisley should go home for Christmas? Let us know in the comments below.
Watch: 7 Questions With Todd Chrisley