Exclusive
Santa Knows Best! Inside Todd Chrisley's Surprisingly 'Low-Key' Christmas: 'I Don't Accept Gifts'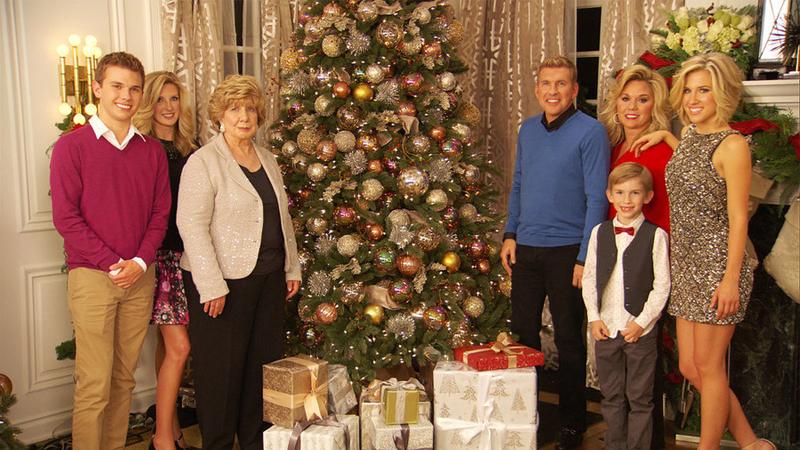 Nothing about reality TV star Todd Chrisley is low-key. But when it comes time for the holidays, the gregarious, fabulous star of Chrisley Knows Best and his family focus on what really matters — each other. The reality TV dad spoke to RadarOnline.com exclusively about his plans for a happy, humble holiday season, Chrisley style.
"Christmas has always been very low key for us. We kind of reflect on the past year and strategize on what we are planning for the next year and how we are going to make it better," the 45-year-old patriarch from Roswell, Georgia, tells RadarOnline.com exclusively.
Article continues below advertisement
But there are some special traditions the family can't do without.
"My children get their own Christmas tree each year," Chrisley says, referring to his five children with wife of 18 years, Julie Chrisley, 41: Grayson, 8, Savannah, 16, Chase, 17, Kyle, 23, and Lindsie, 24.
"We have all of the trees in different rooms, including one in our family room, living room, one in our den and two downstairs. Julie starts decorating each of their trees before Thanksgiving and she puts one up for each child," Chrisley explains.
"Julie kind of controls that process when it comes to the Christmas decorations," he continues. "She does all of her trees herself and puts them together based on the décor of the room."
But what do you get the man who has everything? Although many children fret over what to get their parents for the holidays, that is not an issue with this reality family.
"I don't accept gifts from my children," Chrisley insists.
Article continues below advertisement
"They write me a letter every year for Christmas and tell me what they are thankful for and what it is that I did that made an impact in their lives in a positive way and what I did that was negative. I've had these letters from them since they were small children. That is what I am looking forward to," he reveals.
In return, he says, "I was always big on getting say ten presents for each kid. I also always made sure that each one had the exact number of boxes. Some parents always say they are going to spend a certain amount on each kid. But how do you do that, because the girls are always more than what the boys are? When you have five kids you have that concern that they are looking around like 'Oh he loves that one more.'"
In the end, Chrisley says, "Christmas is not about what you have under the tree. It is what you have in your heart."
Are you surprised to learn that Todd Chrisley does not accept gifts from his children? Let us know in the comments below.