Exclusive
Evicted? Todd Chrisley Could Lose Home Over Unpaid Fees — Latest From Bankruptcy Court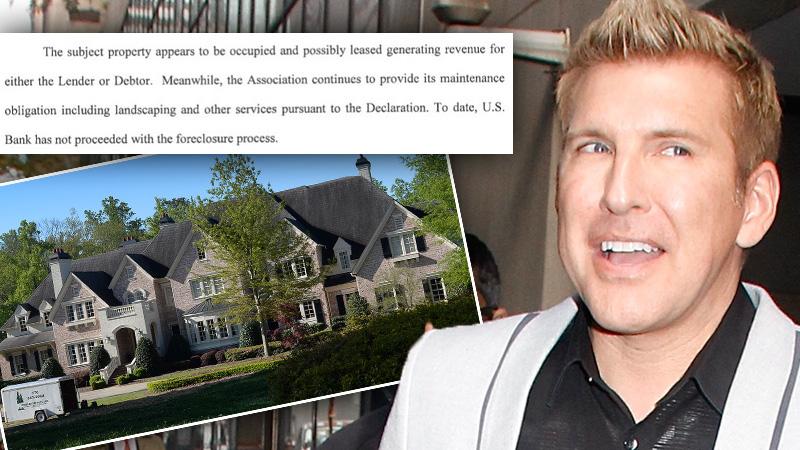 Chrisley Knows Best, but does he know how to pay his bills? Reality star patriarch Todd Chrisley is being hauled into court over claims he failed to pay $6,000 in homeowners fees for his Georgia mansion. Now, the creditor in the case has moved to foreclose on the home!
Chrisley filed for bankruptcy in 2012, and the messy case has drawn on for years.
In the latest round, The Palisades at Milton Park Homeowners Association has filed court documents stating Chrisley "has failed and refused to pay the lawful assessments incurred to the duly recorded Declaration for post-petition amount of $6,971.10."
Article continues below advertisement
According to the court papers, obtained by Radar, Chrisley is required "to pay to the Association assessments as Debtor's share of the common expenses for the management and maintenance of the common property, and the operation of the Association."
The four-bedroom, three-and-a-half-bath house has 3,000 square feet, and according to Zillow is valued at $506,099. But according to insiders, Chrisley is not living there, having decamped for Hollywood.
The association is alleging that while continuing to provide landscaping and gardening services, the Chrisleys are making a profit from the .
The court documents state "the appears to be occupied and possibly leased, generating revenue for either the Lender (United States Bank), or Michael Todd Chrisley."
Now, the creditor wants an order for foreclosure to get the funds.
A hearing has been scheduled for March 3, 2015.