Exclusive
'The View' Switcheroo: Rosie O'Donnell's Departure Saved Whoopi Goldberg's Job — ABC 'Livid' At Botched Plans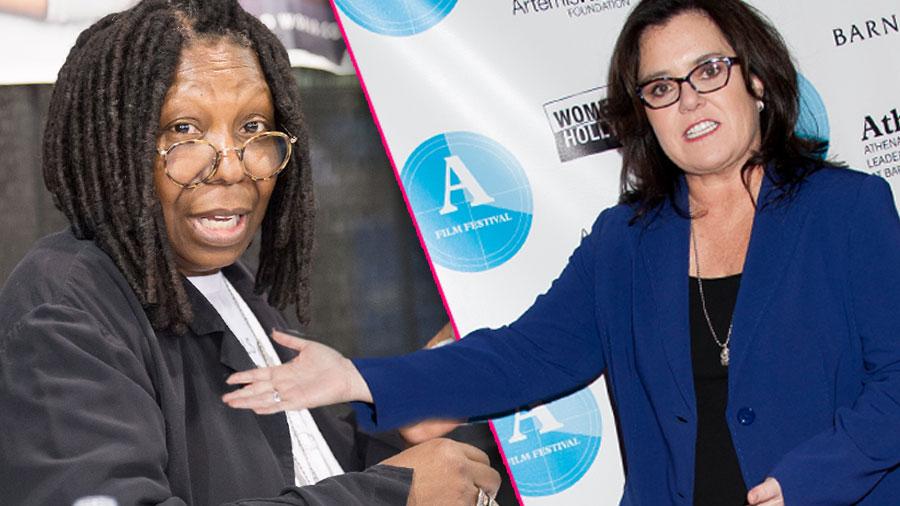 Article continues below advertisement
After an ultimatum by ABC network bigwigs to play nice or get cut had no effect, "They were originally going to fire Whoopi," a source told RadarOnline.com.
"They expected Rosie and Whoopi to fix their issues, but it wasn't working," the source explained. "The show was barely stabilizing in the ratings so they decided to buy Whoopi out of her contract. They were going to do it after Rosie Perez came back from play rehearsals for a few weeks."
Ironically, despite O'Donnell's secret divorce drama ABC wanted her to take over the reigns of the ratings-challenged show.
"They were going to give the show to Rosie O'Donnell, Rosie Perez and Nicolle Wallace," added the source. "But Rosie's divorce saved Whoopi's job!"
After a short five months back on the popular gabfest since her previous sudden departure in 2007, the 52-year-old O'Donnell made the difficult decision to leave in order to spend more time with her family as she and second wife Michelle Rounds end their nearly three-year-marriage.
Article continues below advertisement
But it wasn't a choice everyone on O'Donnell's team supported.
"It was Cindi Berger — Rosie's own publicist — who told execs not to give her the show. And Rosie's team is divided about it," said the source. "That's because her agents pulled out all the stops to keep her on the show. They said they'd do anything to make the final few months balanced for her so she could take care of her family and personal life. But Cindi made the choice anyway and Rosie's agents are annoyed.
And despite claims that the network supports O'Donnell's decision, the source says it's a different story behind the scenes.
"ABC is livid because they think it's hypocritical of Rosie, who's always been a trailblazer who says she can balance it all between work and home life, to use family issues as an excuse for leaving," said the source. "Now they can't get rid of Whoopi."
Are you sad to see Rosie go? Let us know in the comments!