Katie Couric Eyeing Brian Williams' Job Amid Iraq Helicopter Lying Scandal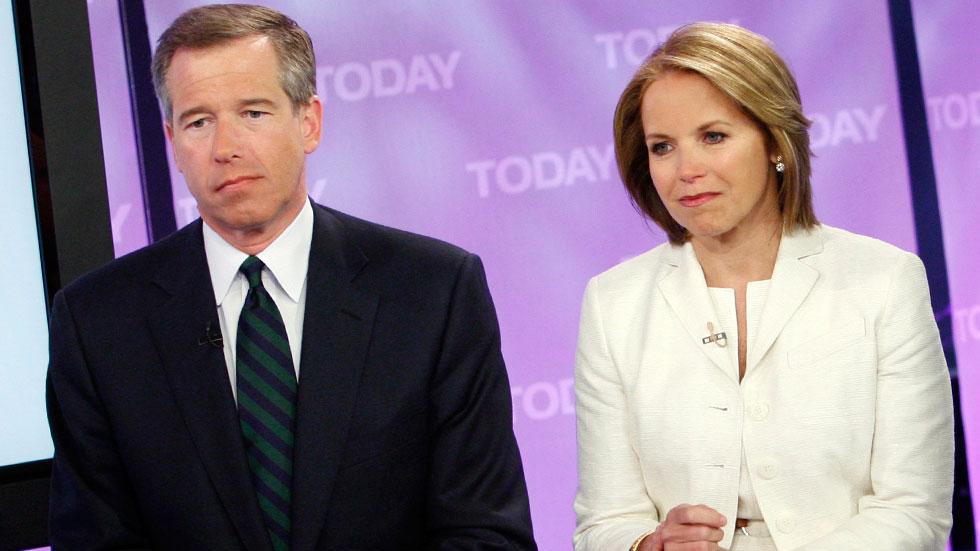 Could Katie Couric be cashing in on Brian Williams' mistake?
The former Today show host is eyeing the opportunity to take Williams' job should NBC decide to fire him after her confessed to lying about getting shot down in a helicopter while in Iraq in 2003.
"Katie still has deep, deep contacts at NBC," an insider close to Couric told the New York Daily News' Confidenti@l. "She would love to return as the Nightly News anchor."
Article continues below advertisement
Couric left NBC in 2006 and went on to anchor CBS Evening News. When that didn't work out, she got her own talk show, Katie, but that was cancelled in 2013. Now she is Yahoo!'s "global anchor" but sources say she wants more.
"No one smells blood like Katie. She is like a shark. Brian is in deep trouble and this could be her chance. You don't get to be as successful as Katie without being ruthless. Behind her is a line of bodies she needed to step on to get to the top," said the insider.
"She wants to be back in the big leagues again," the source revealed. "She has already made it clear that she is ready to have a meeting and get back into NBC."
Brian Williams is under investigation at NBC after admitting that he made "a mistake in recalling the events of 12 years ago."
He apologized saying, "I said I was traveling in an aircraft that was hit by (enemy) fire," he continued. "Instead, I was in the following aircraft."
Williams then said it was a "bungled attempt by me to thank one special veteran and by extension our brave military men and women, veterans everywhere."