NBC's Brian Williams Told False War Story To David Letterman In 2013 — Watch Him Peddle The Embarrassing Lie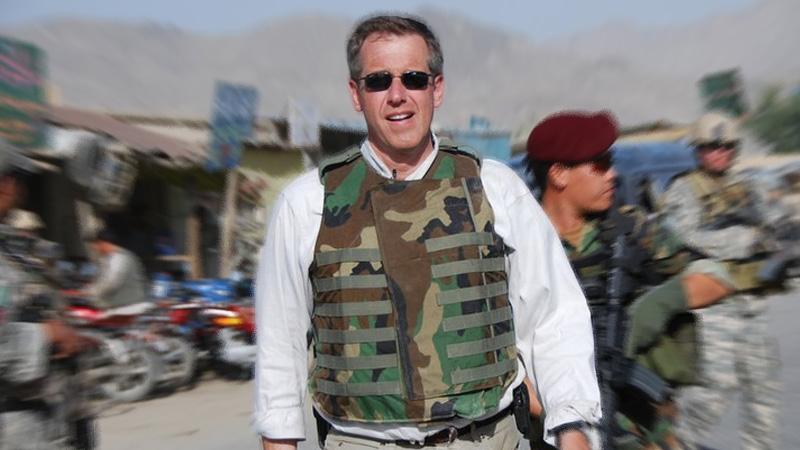 Just how many times did Brian Williams stretch the truth? The anchor made an embarrassing mea culpa this week for sharing a tall tale about being in an Army helicopter forced down by Iraqi ground fire. But although he apologized for telling the story on air last week, RadarOnline.com has learned that it wasn't the only time he told the fib: He also shared the fabrication during a 2013 appearance on the Late Show with David Letterman!
Article continues below advertisement
Williams told his unlikely story during a March 2013 appearance on the late night show, to mark the 10th anniversary of the U.S. invasion of Iraq.
"We were in some helicopters," Williams began. "What we didn't know was, we were north of the invasion. We were the northernmost Americans in Iraq. We were going to drop some bridge portions across the Euphrates, so the 3rd Infantry could cross on them. Two of our four helicopters were hit by ground fire, including the one I was in. RPG and AK-47."
In that account, Williams claimed he and his news crew were then stuck in the Iraq desert for three days by a sand storm.
When Letterman told the newsman he had "renewed respect" for him after hearing the harrowing story, Williams insisted he was just an "accidental tourist."
But the reception was less glowing after he told the story again last week on NBC Nightly News.
Flight engineer Lance Reynolds, who was on the helicopter that was hit by ground fire, posted a message pointing out the truth of the 2003 event.
Article continues below advertisement
"Sorry dude, I don't remember you being on my aircraft. I do remember you walking up about an hour after we had landed to ask me what had happened," he wrote. "Then I remember you guys taking back off in a different flight of Chinooks from another unit and heading to Kuwait to report your 'war story' to the Nightly News. The whole time we were still stuck in Iraq trying to repair the aircraft and pulling our own Security."
Williams was quick to apologize: "I made a mistake in recalling the events of 12 years ago," he said. "I said I was traveling in an aircraft that was hit by RPG fire. I was instead in a following aircraft. We all landed after the ground fire incident and spent two harrowing night in a sand storm in the Iraq desert."
NBC News has not said if the anchor would be punished for the misrepresentation. His reputation has taken a big hit on social networks, including viral jokes about it tweeted with the hashtag #BrianWilliamsMemories.