Exclusive
Queen Of Mean! Katie Couric Tormented Colleague Ann Curry During Her 'Today' Show Stint, New Tell-All Claims: 'Katie Was A Bully And Ann Was The Victim'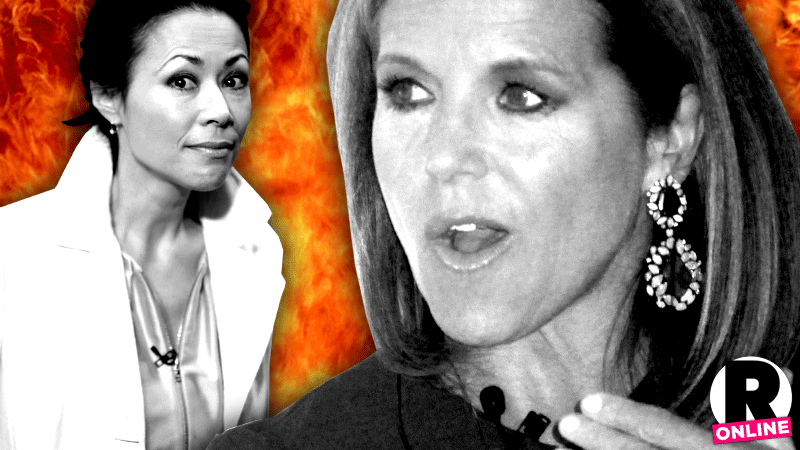 From girl next door to queen of mean!
According to writer Sheila Weller, iconic journalist Katie Couric isn't so sweet and gentle off-screen— especially around her onetime colleague, former Today show news anchor Ann Curry.
In her TV news tell-all The News Sorority, Weller claims Couric terrorized Curry, 57, before the co-host's departure from the NBC morning show in 2006.
"Katie was a bully and Ann was the victim," an industry source told the author.
Article continues below advertisement
The mother of two, 57, allegedly slammed Curry's style to her face.
"Katie often threw Ann off balance by criticizing Ann's clothing choices just before they went on air," Weller writes in her book.
When Couric became the new anchor of CBS Evening News in the fall of 2006, the author claims she brought the tyrannical behavior along.
"She would look at someone and say, 'I really think you're clever, but why is your script so horrible?'" a CBS source told Weller. "She was mean. And no one was safe from her zinging."
Vanity Fair and The New York Times writer Weller's juicy new tome hits bookstores on September 30.