Katie Couric Felt 'Restrained' By CBS, 'Liberated' When She Quit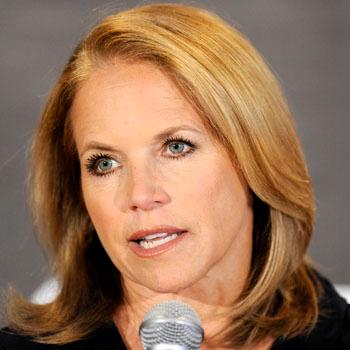 Katie Couric told September's Good Housekeeping she felt "constrained" by, and wanted to quit, her lucrative former gig hosting the CBS Evening News because of problems with her former bosses, adding she felt "liberated" when she left.
"If people are projecting their own issues onto me, that's not my problem," said Katie, who's currently dating New York financier John Molner. "I resolved to do the best job I could and focus on the business at hand."
Article continues below advertisement
Katie -- noting she's "not a quitter" -- admitted "there were times when I thought to myself, 'Gee do I need this?' But I thought, 'You know what? I can do this job as well as anyone.'"
The media veteran was the first woman to anchor a weekday network show alone after agreeing to a five-year, $75 million gig with CBS from September 2006 until May 2011.
"I'm really proud of the work I did -- I had an ultimate sense of satisfaction, but I was not ambivalent about feeling this wasn't the place for me for the rest of my career," said Katie. "It wasn't the right environment for me. In terms of the atmosphere, it wasn't a good fit for my sensibilities and my personality."
MORE ON:
hollywood happenings