VIDEO: Katie Couric Signs Off On CBS Evening News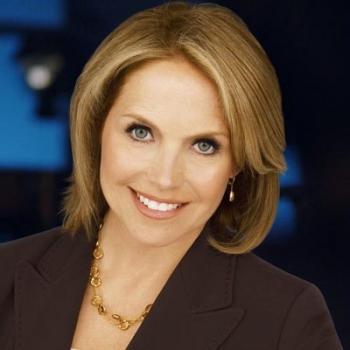 Katie Couric has signed off.
The media veteran on Thursday ended her five-year run with the CBS Evening News, in which she was the first woman to solo anchor a major network newscast.
"It's been an extraordinary privilege to sit in this chair," she said at the start of the program, and ended thanking viewers "for coming along with me on this incredible journey.
"I'm Katie Couric. Thanks for watching. Good night," she said, wrapping up the five-year, $75 million gig she began in September 2006.
Article continues below advertisement
Her last broadcast featured an interview with Secretary of State Hillary Clinton, as well as reports on Lance Armstrong, LinkedIn and Rep. Gabrielle Giffords.
She tweeted Thursday, "It means so much to hear such nice things from all of you on Twitter! Thx for the support."
Last month, Couric gave her ex-Today Show colleague Matt Lauer a glimpse into her future plans, rumored to be a solo talk show.
"It might be nice for me to have a little more wiggle room to show my personality," she said. "A smart conversation about a whole host of subjects would be really fun.
"I'm obviously interested in medical and health information. I'm interested in controversial subjects and social issues. I'm interested in politics. I think the panoply and the opportunity to roll up your sleeves and dig into those topics is appealing."