Great Scott! Pelley Tabbed As Katie Couric's Replacement At CBS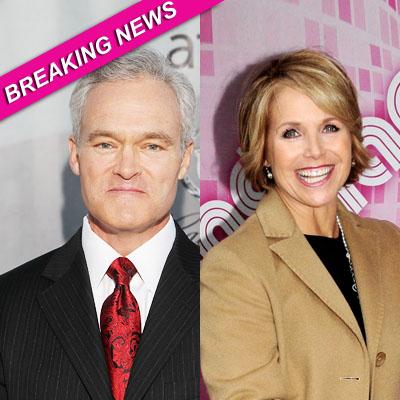 It's official: Veteran journalist Scott Pelley will replace Katie Couric as the lead anchor of the CBS Evening News, the network said Tuesday.
Pelley is "among the very best reporters ever to work at CBS News," the network's news chairman Jeff Fager said. "We like to think of CBS News as the 'reporter's network' and I can't think of anybody in this business better suited for the anchor chair than Scott."
Article continues below advertisement
Couric is wrapping up the $75 million, five-year deal she signed in 2006.
In an appearance on The Today Show last month, host Matt Lauer asked Couric about her future career path, which is rumored to be an Oprah-esque talk show.
"I'm in the middle of figuring out where would be the best place for me, what would be the best job for me," Couric said. "What might appeal to me? Just the creative freedom to pick subjects, to dig deep, to have a smart intelligent conversation ... that's the kind of person I am."