Katie Couric Signs Off At CBS News Thursday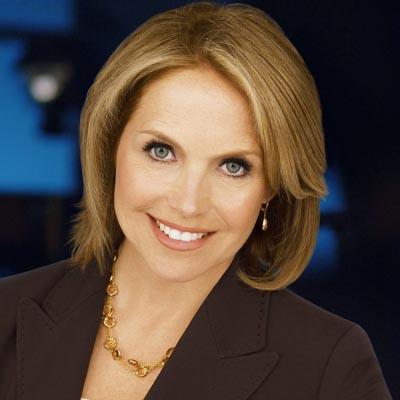 When Katie Couric wraps the CBS Evening News broadcast Thursday night, she'll be making news herself.
It will be Couric's last appearance at CBS, the end of a run that made her -- on September 5, 2006 -- the first weeknight solo female anchor at any of the "Big Three" networks.
As a newscaster, Couric made a name for hard-hitting interviews with every president since Gerald Ford, and just about every major foreign leader and political candidate. Sarah Palin has certainly never forgotten her go-around with Couric, where the then-vice presidential candidate Palin couldn't name newspapers or magazines that she read.
Article continues below advertisement
As a perky TV personality, the mom of two teenage daughters is legendary for loving to cut loose. She appeared on the sitcoms Murphy Brown and Will & Grace, lit up the set of Glee, and has been known to break into a song and dance at the drop of a hat.
Couric has also used her news platform to promote causes near-and-dear. After she lost her husband Jay Monahan to colon cancer in 1998, she made
heightening awareness of the disease and the value of preventive screenings her personal mission.
Katie has been dating wealthy businessman Brooks Perlin, 18 years her junior, for the last four years but she's stayed mum on whether she'll take another walk down the aisle.
She's also stayed quiet on her next gig. But Katie is not going gentle into that good night. She's heavily rumored to be on the verge of signing a deal for her own daytime talk show with ABC.
And that's the way it is.
RELATED STORIES: