NBC News Bosses Launch Internal Investigation Of Brian Williams After His Iraq Lie Exposed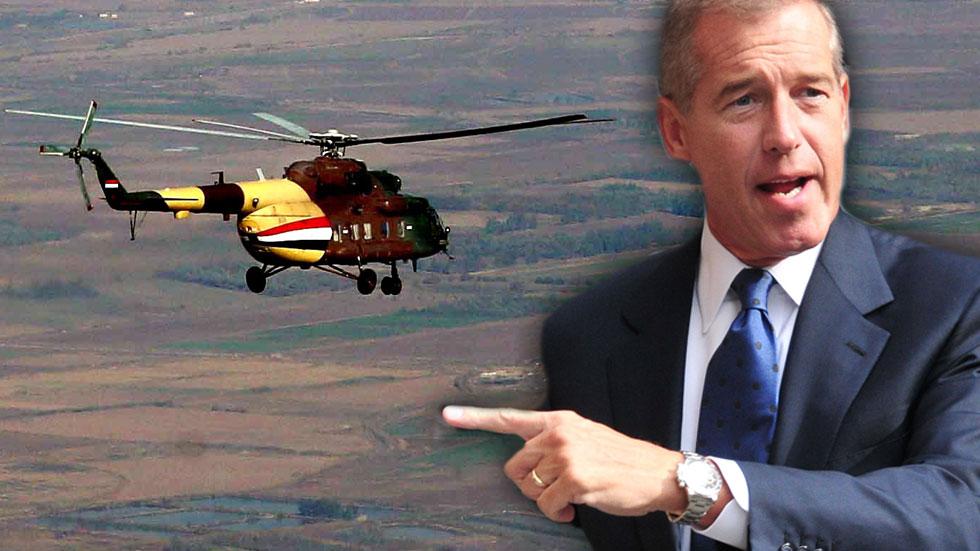 NBC Nightly News anchor Brian Williams continues to create headlines, and he's now under an internal investigation after he reportedly lied about getting shot down in a helicopter while in Iraq.
"The probe is being led by Richard Esposito, who heads NBC's investigative unit," The NY Daily News reveals.
The development comes amid rumors that iconic journalist Tom Brokaw had urged NBC executives to fire Williams. As RadarOnline.com reported, an insider claimed that Williams' admission he lied about the incident has rankled Brokaw, who "wants Williams' head on a platter" for the fib.
Article continues below advertisement
Though Brokaw dismissed the allegations, he did say, "His future is up to Brian and NBC News executives."
The military publication Stars and Stripes broke the news of the fib when they questioned the chopper crew about the story. They denied events took place the way Williams said they did.
Williams, 55, has admitted that he made "a mistake in recalling the events of 12 years ago."
"I said I was traveling in an aircraft that was hit by (enemy) fire," he continued. "Instead, I was in the following aircraft."
Williams then said it was a "bungled attempt by me to thank one special veteran and by extension our brave military men and women, veterans everywhere."