Exclusive
'Sex Slave' Lawyers Want 'Well-Known' Actress To Testify About Prince Andrew Sex Scandal Case — 'Adamant' She Won't Cooperate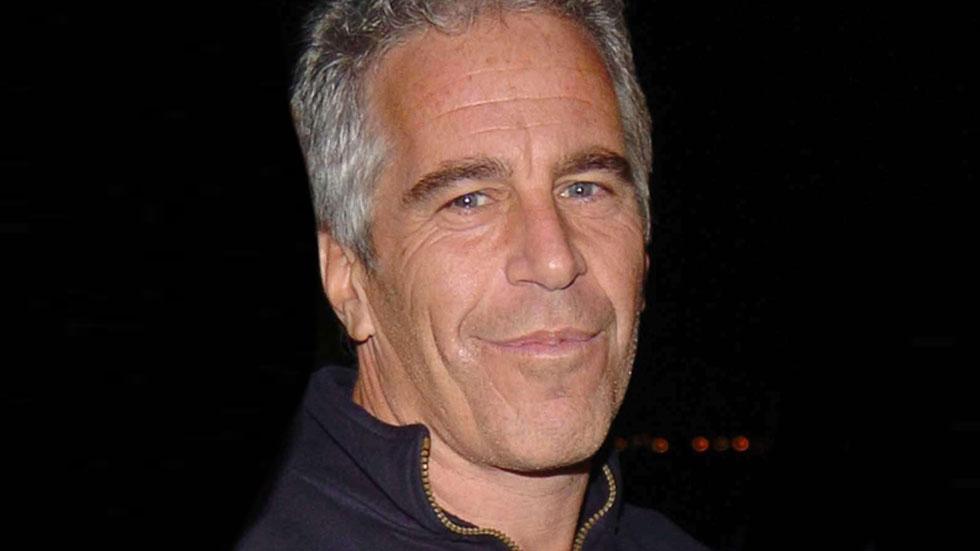 As attorneys for Jeffrey Epstein's alleged victims continue to work for a resolution in their case against the U.S. government, RadarOnline.com has learned that they're desperately trying to get a well-known Hollywood actress to add her voice to the chorus of complaints. But sources close to the star tell Radar she refuses to speak out more, since going public with her claims has already caused her drama!
Article continues below advertisement
The actress, best known for a long-running daytime TV role, described Epstein as a "monster" who left her with serious emotional and psychological scars in an exclusive interview with Radar last week.
She was a teenager when she was introduced to Britain's Prince Andrew through Epstein, according to two sources. Her testimony could help verify details of Epstein teen sex victim Virginia Roberts' claim that she was forced to have sex with Andrew, a source tells Radar. Prince Andrew has publicly denied the claim.
But so far, "She is adamant about not speaking about this anymore," her representative told Radar Friday. "It has already caused her problems."
Radar did not name her at her request and because she was underage at the time of the alleged sex abuse, but the actress believes people who want to silence her will publicly identify her if she talks again, a source says.
The actress is considered a key witness in the legal fight by Roberts and three other women to get Epstein's sweetheart plea deal voided. "She knows a lot of the people" involved in the alleged human trafficking ring, a source close to the case told Radar. Her testimony could carry additional weight since she has not sought money or publicity, the source says.
Article continues below advertisement
She was just 13 and an aspiring actress-singer when Epstein found her at a Palm Beach, Florida, summer camp he sponsored in 1993, she told Radar. "I went to a music and arts camp. My understanding was that he was a giant benefactor to a lot of different arts programs, which is awful," she said. "And as an adult now, I see it was probably a brilliant way to be a predator. He gives lots of money to schooling and arts programs and then is invited to campuses."
When he learned her father had died months before, Epstein asked for her mom's number, saying he'd like to meet her, she said. The mother and daughter were soon invited to his Palm Beach mansion for tea. "He made my mother feel like 'Oh, he wants to me a mentor,' and I didn't have a father around and this would be such a nice person for my daughter to be around. That's how it started," she claimed. "It's really sort of preying on young girls coming from pseudo broken homes." Epstein began supporting the girl's struggling family financially, two sources tell Radar.
Article continues below advertisement
Roberts said in a sworn statement filed in federal court last week that she witnessed this actress participate in orgies. Her name was blacked out from the affidavit, but Radar confirmed her identity.
"Sometimes as many as 10 underage girls would participate in a single orgy with them," Roberts swore. "I personally observed dozens of these orgies. The orgies happened on Epstein's island in the U.S. Virgin Islands, in New Mexico, Palm Beach, and many other places. Most of the girls did not speak English."
The woman, now a successful Hollywood actress, claims she was under Epstein's depraved influence until she turned 19, when she says she "realized that none of this was ever ok."
Epstein later plead guilty to two relatively minor underage sex convictions, after which the woman says she was relieved. "You feel happy, but you also feel guilty because you think maybe I should have said something sooner," she told Radar. "I did not know there were all these girls. When you're being abused you think you're alone in it."
Although she tried to distance herself from Epstein when she moved to Hollywood and landed a role on a major television show at age 20, he tried to "keep in contact with me and severely guilt me into feeling bad and ungrateful that I would not answer his phone calls," she said. "You're made to feel like you've done something wrong."
The actress hopes to remain anonymous and keep the abuse in her past, although that may be difficult with a judge now considering unsealing more of the secret testimony and evidence in the sensational case.