Exclusive
'Killed Or Abducted?' Jeffrey Epstein's Former 'Sex Slave' Claims She Fears For Her Life After Explosive Allegations Against 'Powerful People'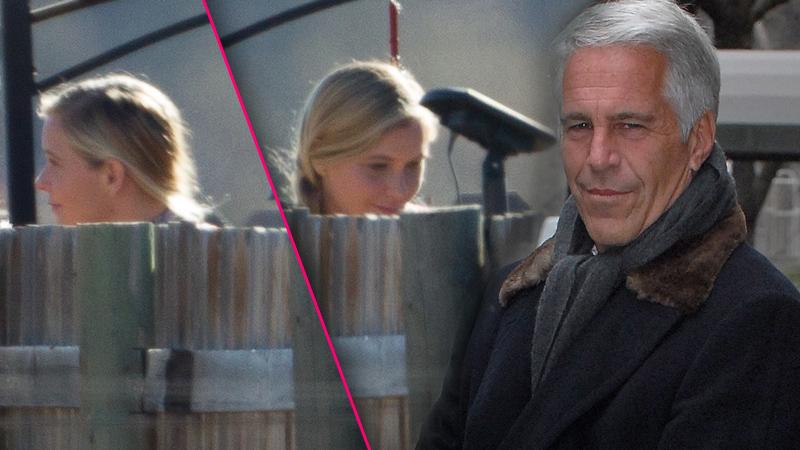 Nearly twenty years after Virginia Roberts worked as a teen sex slave for Jeffrey Epstein, she's finally come forward to reveal the full extent of what she says she suffered under his control. From orgies to S&M and more, the allegations have been explosive — and targeted at Prince Andrew and other powerful men. Now, RadarOnline.com has learned, Roberts claims she fears for her safety after going public with the bombshell claims.
Article continues below advertisement
"From very early on I was fearful of Epstein. …" she writes in a new affidavit obtained by Radar. "Epstein had promised me a lot, and I knew if I left, I would be in big trouble. I also knew that I was a witness to a lot of illegal and very bad behavior by Epstein and his friends."
"If I left Epstein, he knew all kinds of powerful people," she continued. "He could have had me killed or abducted, and I always knew he was capable of that if I did not obey him. He let me know that he knew many people in high places. Speaking about himself, he said, 'I can get away' with things. I was very scared, particularly since I was a teenager."
As such, Roberts fled to Australia after breaking away from Epstein at the age of 19. There, she lived in relative obscurity until the FBI came calling in 2011.
"They seemed to be very professional and hard working," she said in the affidavit of the meeting. "I thought to myself, 'Wow, these people will do the right thing against the bad guys and protect me.'"
Encouraged, she decided to go aid investigators and eventually go public with her explosive allegations. Unfortunately, according to Roberts and other victims, the U.S. Government reached a secret plea deal with Epstein, in violation of victims' rights laws. She and the other women are now suing the government over how it all went down.
Article continues below advertisement
And still, she claims, she fears that her accusations against powerful men like Prince Andrew, Clinton, and more, could be her ultimate undoing.
Roberts insisted in the affidavit that she hoped "this information is treated in a way that will keep me safe from Epstein and others sic criminals identified here."
"These powerful people seem to think that they don't have to follow the same rules as everyone else," she wrote. "That is wrong."
Buckingham Palace strenuously denied her claims against Prince Andrew.