Exclusive
Jeffrey Epstein, Prince Andrew Scandal: Secret 'Sex Slave' Abuse Victim Is A 'Well-Known' Hollywood Actress — The Star Reveals Her Private Nightmare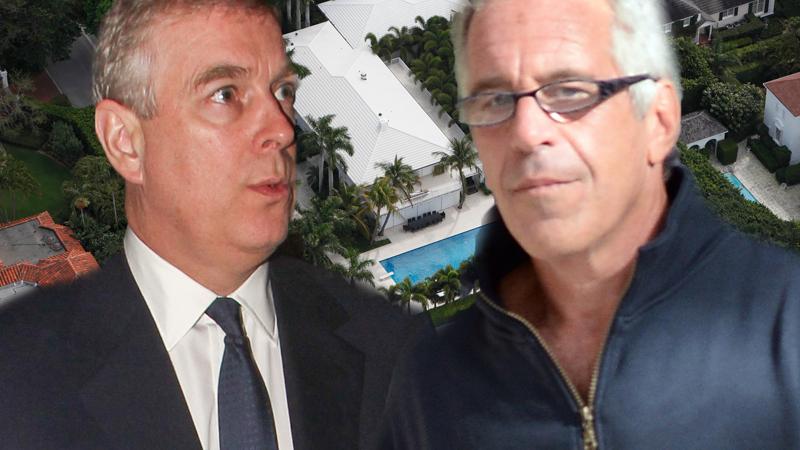 According to newly filed court documents obtained by RadarOnline.com, billionaire pedophile Jeffrey Epstein could have had more than 100 victims — and one of them is now a well-known Hollywood actress!
The woman, best known for her television roles, is speaking out exclusively to RadarOnline.com to reveal how the man she calls "the monster" left her with serious emotional and psychological scars.
The woman was just 13 and an aspiring actress when Epstein found her at a Palm Beach, Florida, summer camp he sponsored, she tells Radar.
Article continues below advertisement
"I went to a music and arts camp," she says. "My understanding was that he was a giant benefactor to a lot of different arts programs, which is awful, and as an adult now I see it was probably a brilliant way to be a predator. He gives lots of money to schooling and arts programs and then is invited to campuses."
Then a trusting teen, she was eating an ice cream cone in the camp's courtyard when Epstein approached, she claims. "I remember him walking up to me and asking me what my name was," she alleges. "What I was doing there, how did I like the summer camp, what was my experience with it and how did I like it. What did I like? What didn't I like?"
He asked about her parents and upon learning her father had died just months before, she claims, he asked for her mom's number, saying he'd like to meet her.
"I was 13 and I didn't know the difference," she says. "So, I wrote down my mom's name and number. That was that. A month later, his office called my mom," and they were allegedly invited to his Palm Beach home.
During the visit, the woman says, he bragged about his involvement in the arts. "We spoke the same language and it was really cool," she says. "It was a really nice hour talking about music and acting. I think he said he gave lot of money to Juilliard and some other schools. He gave scholarships."
Article continues below advertisement
"He made my mother feel like 'Oh, he wants to me a mentor,' and I didn't have a father around and this would be such a nice person for my daughter to be around. That's how it started. It's really sort of preying on young girls coming from pseudo broken homes."
"I'm sure he probably wouldn't have been so enthusiastic trying to be sort of a godfather if I had my dad," she alleges. "I don't think he would have invited me and my dad to come to his house."
The manager of Epstein's mansion, Juan Alessi, later testified about that visit, claiming that he also would pick up the "beautiful girl" from high school and take her to Epstein without her mother on subsequent dates.
While the house manager says he never saw the young actress giving massages, many of the other victims told investigators that they were brought to the mansion under the pretense of being paid to give a massage, which soon led to sex.
Article continues below advertisement
Epstein's "sex slave" Virginia Roberts, who claims she was forced to have sex with Britain's Prince Andrew, said in a sworn statement filed in federal court this week that she witnessed this actress participate in orgies. Her name was blacked out from the affidavit, however, and Radar will not reveal it at her request.
"Sometimes as many as 10 underage girls would participate in a single orgy with them," Roberts swore. "I personally observed dozens of these orgies. The orgies happened on Epstein's island in the U.S. Virgin Islands, in New Mexico, Palm Beach, and many other places. Most of the girls did not speak English."
The woman, now a successful Hollywood actress, says she was under Epstein's depraved influence until she turned 19, when she says she "realized that none of this was ever ok."
Epstein later plead guilty to two relatively minor underage sex convictions, after which the woman says she was relieved.
"You feel happy, but you also feel guilty because you think maybe I should have said something sooner," she tells Radar. "I did not know there were all these girls. When you're being abused you think you're alone in it."
Article continues below advertisement
But there were others: Federal investigators identified at least 40 teen victims, while a lawyer representing several of them told a court that he may be the worst pedophile in U.S. history. Now, some of those victims are challenging Epstein's plea deal in court.
The actress won't be going public, however. Although she tried to distance herself from Epstein when she moved to Hollywood and landed a role on a major television show at age 20, he tried to "keep in contact with me and severely guilt me into feeling bad and ungrateful that I would not answer his phone calls," she says. "You're made to feel like you've done something wrong."
While going public with her story may help others avoid such abuse, she doesn't want her famous name known because "I'm not going to let that define my life or my existence," she says.
She's become "a big advocate of therapy" to help her cope with the scars left by the sexual abuse, she says. "It does mess up your psyche, making you very distrustful of people and their agendas."