Exclusive
Daddy Dearest? Former Teen 'Sex Slave' Claims Prince Andrew's 'Disgustingly Sick' Pal Jeffrey Epstein Wanted Her To Have His Baby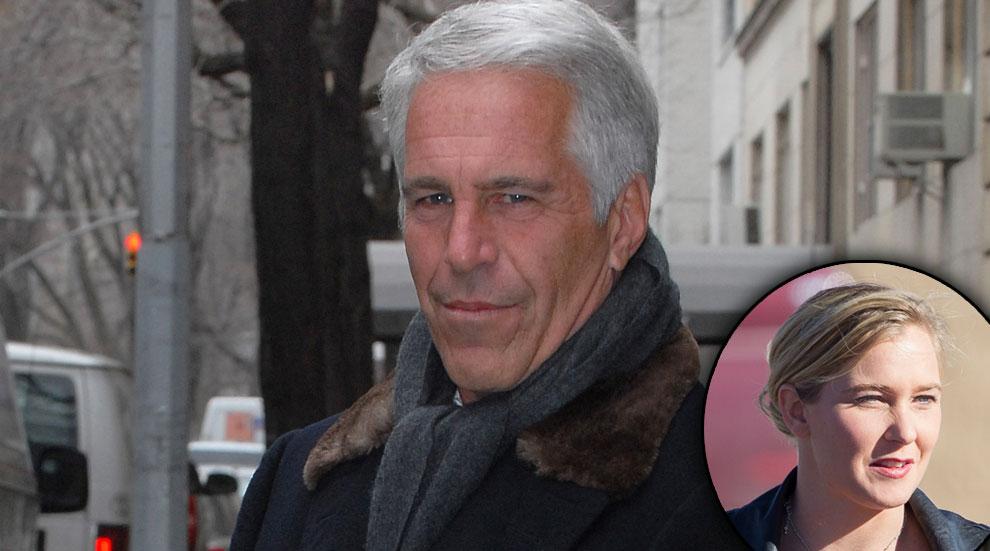 Apparently being a sugar daddy wasn't enough for billionaire pedophile Jeffrey Epstein. According to a new court document obtained by RadarOnline.com, one of his alleged teen sex slaves claimed he asked her to have a child with him!
The woman named as Jane Doe #3 in court documents, but identified by RadarOnline.com as Virginia Roberts, called Epstein's proposal "disgustingly sick" in a transcript filed this week in federal court.
Article continues below advertisement
"He offered me a mansion and some of his money every month, I forget what he called it, a monthly income of what he made to bear one of his children," said Roberts, who is one of dozens of women who told investigators they were lured to Epstein's mansion at underage teens in order to perform erotic massages and sexual acts. She also claimed she was ordered to have sex with Prince Andrew, a claim the royals have fiercely denied.
Epstein made it clear, however, the baby would be his, she said: "The proposition was that if anything ever happened between Jeffrey and I, that I would have to sign my child over to him basically and that the child would be his and Ghislaine's, and I would be looking after it as long as nothing happened between Jeffrey and I."
Ghislaine Maxwell is the woman Roberts has claimed was her madam and who allegedly introduced her to Prince Andrew.
Article continues below advertisement
"I was kind of freaked out by all of that," she said. "It really showed me for the first time in 4 years I had been with him that nothing was going to change and I was always just going to be used by him, which I did not like."
Roberts said at the time she was turning 19 "and he likes a female a lot younger. So he sent me to Thailand, in September 2002," she said. She soon met a man, fell in love and got married.
As RadarOnline.com reported, Roberts also claimed in the transcript that Epstein was given 12-year-old girls from France as "a surprise birthday gift."
"Jeffrey bragged afterwards after he met them that they were 12 year olds and flown over from France because they're really poor over there, and their parents needed the money or whatever the case is and they were absolutely free to stay and flew out," she alleged.
Roberts and three other women are suing the Justice Department over claims that federal prosecutors made a sweetheart plea deal with Epstein without consulting them, thereby violating the federal victims' rights law.
The FBI dropped their sex trafficking probe against the financier, and Epstein ultimately spent just 13 months in a Florida county jail, which he could leave for 16 hours each day, after pleading guilty to two relatively minor sex charges.