Exclusive
Pre-Teen Sex Slaves? Jeffrey Epstein Got 12-Year-Old Sex Slaves As 'A Surprise Birthday Gift' From A Friend, Shocking New Court Documents Claim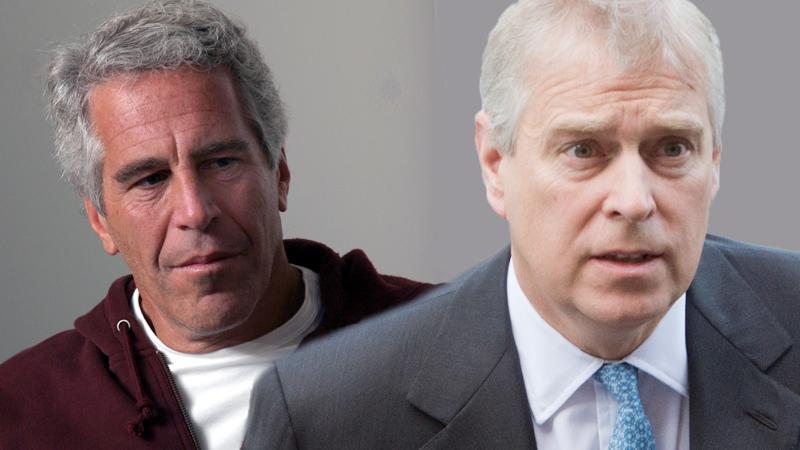 How low could he go? Prince Andrew's billionaire pedophile pal Jeffrey Epstein allegedly partied with 12-year-old girls as "a surprise birthday gift," shocking new court documents claim.
The allegations were made by a woman who also claims she was forced to have sex with Prince Andrew as a teen, and were filed in federal court as part of an ongoing lawsuit brought against the Justice Department by Epstein's alleged victims. U.S. government lawyers argue that the woman should not be able to join the suit because she waited too long to do it.
Article continues below advertisement
READ The Shocking Court Documents
The woman — named in court documents as Jane Doe #3, but identified by RadarOnline.com as Virginia Roberts — called one alleged incident with 12-year-olds the "worst" thing she had ever seen during her time with the billionaire sex offender.
"Jeffrey bragged afterwards after he met them that they were 12 year olds and flown over from France because they're really poor over there, and their parents needed the money or whatever the case is and they were absolutely free to stay and flew out," she claimed.
She also described flying on Epstein's private Boeing jet, which she claimed was like an air-bound orgy.
Pilot and crew were ordered to stay in the cockpit during wild flights, she claimed.
"They were told to knock if they had to come out, if the crew had to come out," she said. "They were told, you know, to come out as little as possible, so they weren't out there hanging out watching everything. … it doesn't take an idiot to put two and two together to say well there's a whole bunch of half dressed teenagers on board with this old man who is constantly being massaged by them and he wants me to keep the door shut for what reason?"
Article continues below advertisement
While not every flight was a party at 30,000 feet, flight logs obtained by RadarOnline.com show an impressive list of rich and famous passengers flying on the plane over several years, including former President Bill Clinton.
The woman was asked in the transcript, which was an interview with two lawyers, if Epstein spoke to her "about people of power and influence owing him favors."
"Yeah, lots of people owed him favors from what he told me," she answered. "He's got everybody in his pocket, and he would laugh about how he helps people for the sole purpose in the end they owe him something. That's why I believe he does so many favors in the first place."
Roberts and three other women are suing the Justice Department over claims that federal prosecutors made a sweetheart plea deal with Epstein without consulting them, thereby violating the federal victims' rights law.
The FBI dropped their sex trafficking probe against the financier, and Epstein ultimately spent just 13 months in a Florida county jail, which he could leave for 16 hours each day, after pleading guilty to two relatively minor sex charges. The federal government's non-prosecution agreement was kept a secret until the lawsuit by the women revealed it.