Exclusive
20-Piece Chicken Nugget Dinners! Mama June To Blame For Daughter Honey Boo Boo's Shocking Weight Gain, Uncle Poodle Says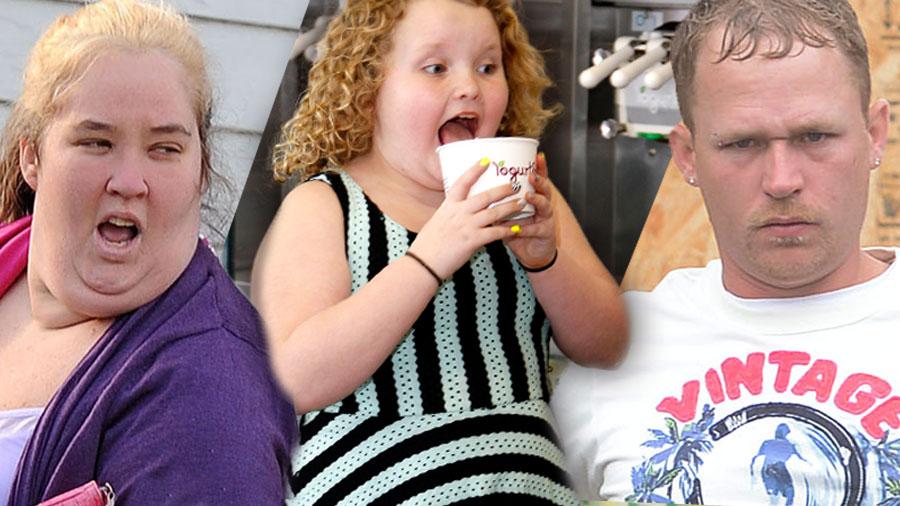 Article continues below advertisement
Access Hollywood also reported that the family matriarch took no responsibility for her daughter's rapidly expanding waistline during filming.
But Lee tells RadarOnline.com that June is solely to blame for her daughter's health crisis.
"It's June's fault," he insists. "She is the parent, she should control what her daughter eats."
Lee, 31, claims he has never seen June cook her children a healthy meal.
"She feeds Alana lots of fast food, like McDonald's and Taco Bell," he alleges. "I've seen June give Alana a 20-piece chicken McNugget, and she ate every bite!"
"She lets Alana eat whatever she wants, whenever she wants. That's why she's morbidly obese."
While he is relieved his beloved niece is receiving the help she so desperately needs, Lee doesn't believe Alana's health drama should be exposed on television.
"June is allowing her to be made fun of," he says.
While Lee and June were once close, the former reality stars fell out over his allegations she had sex with her child molester ex-boyfriend, Mark McDaniel. (June denies any physical relationship.)
The controversial episode will air on Wednesday, February 25.