Mama June Confronted Over Honey Boo Boo's Weight—Doctors In 'Fight To Save Her Life'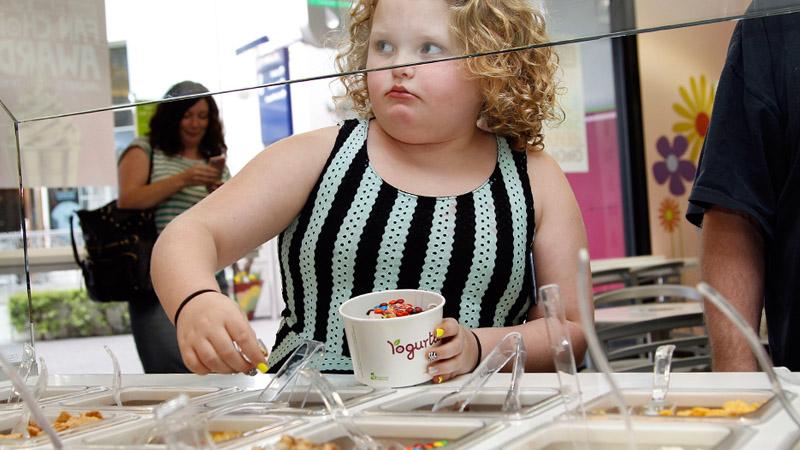 Mama June Shannon was recently confronted about her daughter Alana Thompson's weight, which is spiraling out of control.
During a taping of The Doctors, Dr. Travis Stork and his co-hosts voiced their concern over 9-year-old Honey Boo Boo, who at 4'6", has tipped the scales at 125 pounds.
During the taping, exerts warned that they are in a "fight to save her life" because the young former reality star is "obese."
Article continues below advertisement
A rep for the show tells RadarOnline.com that Dr. Travis Stork and co-hosts noted that Honey Boo Boo "is at risk for a myriad of life threatening diseases as a direct result of the poor food choices and lack of exercise modeled in the Thompson's home."
In an effort to solve the problem, an age-appropriate, modified diet is being tailored for the family based on Dr. Travis Stork's #1 bestselling book and eating plan, The Doctor's Diet. The show is also partnering with a local nutritionist near where the family lives to help implement the plan.
Access Hollywood, which attended the taping, reports that Mama June took "no responsibility" for her daughter's weight, and that the doctors, "weren't having it, and said it was just excuses, excuses."
The Doctors' panel of experts will be checking in on Honey Boo Boo's progress over the next few months.
The first show will air on Feb 25. Check your local listings for more details.