'Lonely' Little Girl: Family Friend Reveals Bobbi Kristina's Sad World Of Addiction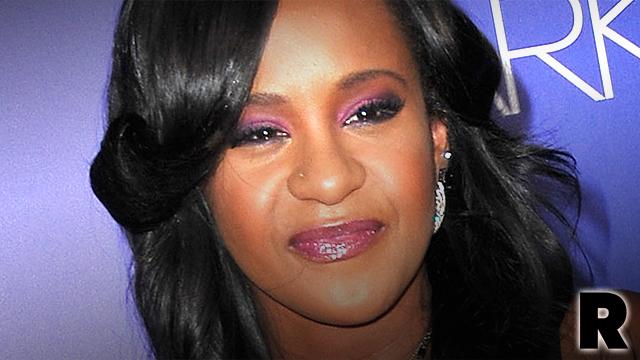 As Bobbi Kristina Brown lies in a coma inside a Georgia hospital, those who know her best can't help but think about what could have led to such a tragic end. Now, a family friend is speaking out exclusively to RadarOnline.com about how the 21-year-old's life seemed doomed from the start — because of drug addiction.
It all started when a teenage Krissy witnessed her parents' own drug-fueled downward spiral, which forced her to live at times with her aunt and uncle.
Article continues below advertisement
"During that period when she was staying with her aunt and uncle in Johns Creek Georgia I saw a young lady who seemed to be lonely and I reached out to her and said 'I love you, I'm here, I'm available and here if you need someone to talk to,'" said a friend of the family, whom RadarOnline.com has kept anonymous. "She would text me 'I'm going to stop by.' But she never did."
Bobbi Kristina was no stranger to dysfunctional family life growing up with troubled superstar parents Whitney Houston and Bobby Brown. Though the world got a glimpse of their fractured reality on the show Being Bobby Brown, the truth was worse than anyone knew. Amid drugs, violence and bizarre behavior, they ended their 15-year marriage in 2007, when Bobbi Kristina was just 13 years old.
"I see someone who has tried to make the best of the life she was given," said the friend. "That's what I've seen through the years regardless of what brought that life on."
A year before her mom died of an accidental drowning and cocaine use, the singer's only daughter was already getting mixed up in the junkie scene by snorting cocaine and smoking marijuana. And it only got worse as a friend recently claimed that she gotten hooked on even deadlier drugs like heroin and crack.
MORE ON:
Bobbi Kristina Brown
Article continues below advertisement
"For a long time I think Bobbi Kristina lost contact with a lot of friends because she was all over the place with her mom," continued the family friend. "We can all speculate if Krissi Brown took drugs or not and this is what will happen -- it will die after a while and the story that will take life is this lady tried as hard as she could. And she turned to the closest person to her and that's this guy Nick Gordon. I'm sad that this young lady is in the place she is right now."
In an effort to save her life after being found unconscious in her bathtub on January 31, Bobbi Kristina has been put in a medically-induced coma, but, as RadarOnline.com reported exclusively, at the end of the week her father will have to make what undoubtedly will be the toughest decision of his life – whether or not to remove her life support after her organs have begun to fail.
"At some point a decision has to be made, and as a parent, I don't know if I could," said the friend. "If I were in Bobby Brown's position, I don't know if I could do that."
"The greatest message the world needs to know is to continue to pray for her family's and for their guidance and the decision this family has to make."