Former Model Heidi Thomas Claims Bill Cosby Sexually Assaulted Her While Posing As Her 'Acting Coach' In 1984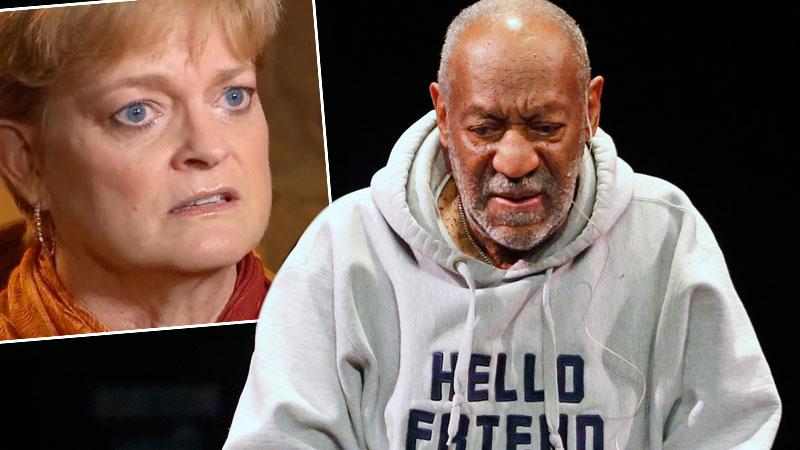 Just when you thought the dust might be settling, another accuser has come forward claiming that Bill Cosby assaulted her three decades ago.
Heidi Thomas, a 54-year-old music teacher from Colorado and a married mother of three, contributed to the slew of allegations against the comedian this week, appearing on CNN to share her story.
In 1984, Thomas was a 24-year-old model who hoped to transition into an actress.
Article continues below advertisement
That spring, she got a call from an agent who told her that a famous entertainer was searching for young talent to mentor. Thomas was to travel to Reno, Nevada, where she would meet with potential acting coach, the great Bill Cosby.
Cosby was set to perform at Harrah's Hotel and Casino in Reno, and Thomas was instructed to meet him there for their first session. But upon her arrival, Thomas was surprised to find that the limousine sent to pick her up would be transporting her to a private home where Cosby was staying to avoid paparazzi.
The young actress prepared a monologue for Cosby, but the powerful TV star allegedly suggested she try a cold read of a character who is intoxicated.
Thomas claims Cosby was unimpressed with her reading, because she wasn't convincing enough. To help her relax, Thomas recalls Cosby pouring her a glass of Chablis.
While she has no memory of the next several hours -- and the days after were equally hazy -- she remembers waking up that night and finding herself in bed with a naked Cosby. Thomas claims he was 'forcing himself' in her mouth.
Article continues below advertisement
America's favorite TV dad allegedly got on top of her and said: "I'm your friend... your friend is gonna ejaculate again."
According to Thomas, she eventually stormed out of the room, slamming the door behind her. However, she later apologized to Cosby for being rude.
Months later, Thomas attended Cosby's St Louis show and met him backstage, but never brought up their encounter in Reno.
For three decades, the former model kept their incident a secret, believing that she was to blame. But when her mother, Greta Lea Johnson, came to her recalling a disturbing phone call from Thomas 30 years prior -- in which she hazily expressed doing something "wrong" -- Thomas had a change of heart.
Her mother's recollection made Thomas feel safe to finally come forward with her story.
"I finally find out that she knows, that dad knows, that they are supporting me if I want to go public...Then it became full steam ahead, I want to empower people," she told CNN.
More than a dozen women have publicly accused Cosby of sexual misconduct, many of them claiming similar circumstances as Thomas.
Cosby and his attorney have persistently and repeatedly denied all the allegations.