'You Have To Be Careful About Drinking Around Me!': Shameless Bill Cosby Makes Light Of Rape Scandal In Stand-Up Show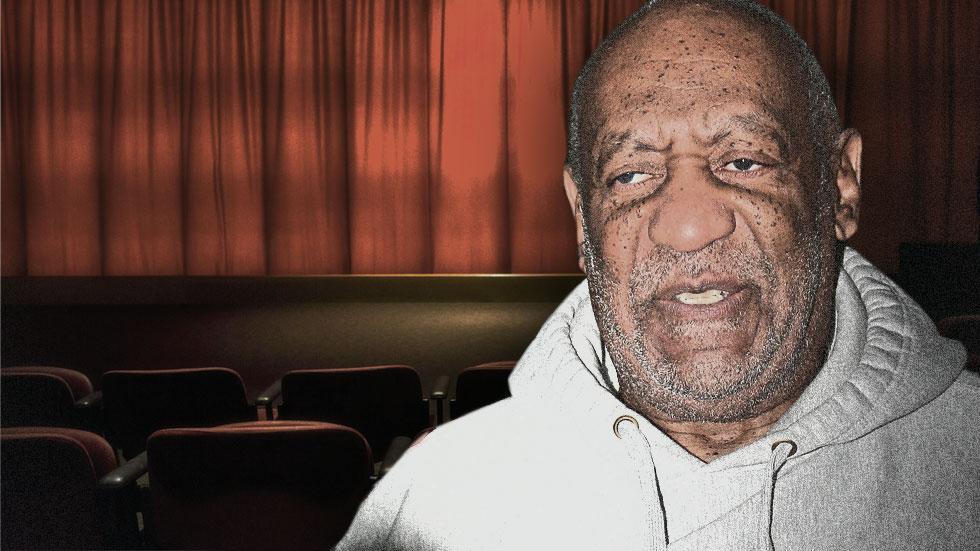 Bill Cosby took a different approach toward dealing with the ongoing rape scandal , actually cracking a joke at his own expense during a Thursday evening show in Canada.
The 77-year-old comedian -- who's been accused by multiple women of drugging them, before sexually abusing them -- told a woman who was headed for the bar at the venue, "You have to be careful about drinking around me!"
Those in attendance broke out into a rousing ovation for the embattled comic, also supporting him later in the show when a heckler called him a rapist, booing the man until Cosby told them to settle down. As a security guard escorted the man out, one person yelled, "We love you!" to Cosby.
Article continues below advertisement
The Cosby Show star himself acknowledged the heckler in a statement issued following the performance.
"Dear Fans: One outburst but over 2600 loyal, patient and courageous fans enjoyed the most wonderful medicine that exist for human-kind. Laughter," Cosby said. "I thank you, the theatre staff (Budweiser Gardens), the event organizers and the London, ON Community for your continued honor and support. I'm Far From Finished."
Next up for the comic, who has not been charged in any of the alleged incidents, is a performance at Hamilton Place Theatre in Hamilton; and a Denver doubleheader slated beginning Jan. 17.
In related news, Golden Globes co-host Tina Fey told Access Hollywood Thursday that her monologue at Sunday's show will be peppered with jokes at the expense of the TV icon. Fey's show 30 Rock, in 2009, included a Cosby joke alluding to the comic's troubles.