Bill Cosby Performs To Empty Seats As Phylicia Rashad Says She Was 'Misquoted' Regarding Comedian's Alleged Sex Scandal​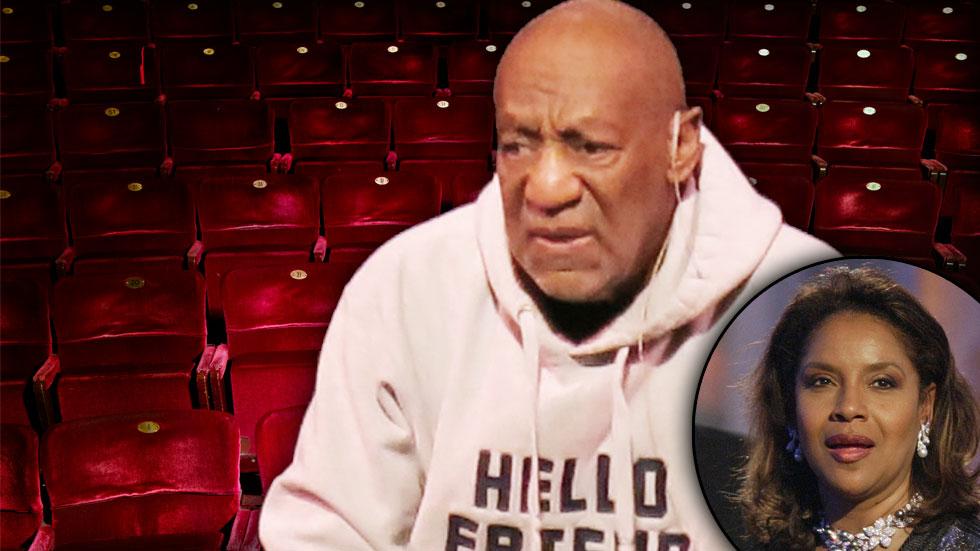 His performance may have received a standing ovation, but Bill Cosby saw underwhelming attendance for his 2015 stand-up debut in Canada, according to reports.
It was his first gig since last November, when allegations of sexual assault reappeared in the press. Though it isn't Cosby's first "accusation" rodeo, the allegations seem more severe this time around. While the performance itself received positive reviews, Cosby's Kitchener show was also met with several protesters, the Hollywood Reporter reveals.
Article continues below advertisement
Meanwhile, the comedian's former TV wife Phylicia Rashad took a stand on ABC World News Tonight With David Muir to clarify that she was misquoted regarding Cosby's alleged sex scandal.
Rashad had angered many with an interview published on Showbiz 411, in which she defended Cosby and dismissed his accusers, reportedly saying it's best to "forget" them.
"That was a misquote, and that is not what I said," the actress told ABC. "What I said is that this is not about the women. This is about something else. This is about the obliteration of a legacy."
Watch the Video On RadarOnline:
More than a dozen women have stepped forward to accuse Cosby of sexual assault. As a result, Cosby has suffered a number of professional setbacks, including NBC canceling a potential sitcom and Netflix postponing a comedy special. The comedian was slated to star in both projects.
Since Rashad's interview, Cosby's reps have yet to comment.