Exclusive
Gloria Allred Slams Phylicia Rashad For Blaming Alleged Bill Cosby Victims: 'You Should Be Supporting Them!'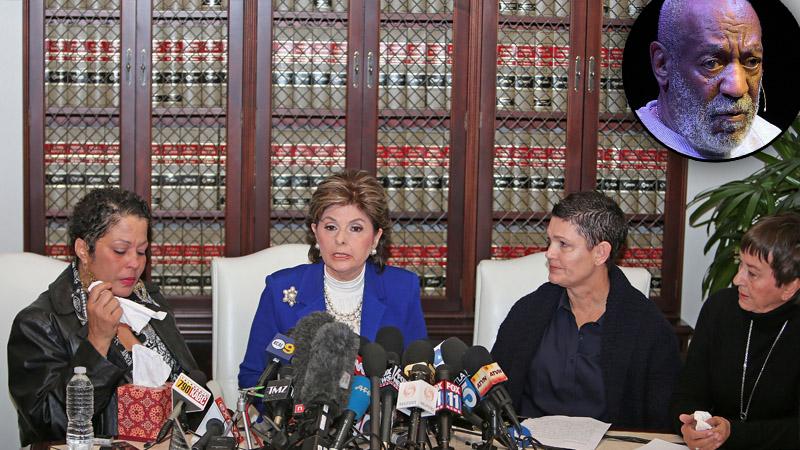 It's not over yet. Just hours after Bill Cosby's former co-star Phylicia Rashad spoke out to defend him against the recent onslaught of sexual assault claims, three more alleged victims came forward in a press conference with Gloria Allred Wednesday afternoon.
The women allege that during the 80's and 90's, all ingested either a pill or alcoholic beverage, and woke up with Cosby kissing and fondling them.
Article continues below advertisement
Cosby has vehemently denied all of the rape and sexual assault allegations.
One of the new accusers, "Kacey," worked at the famed William Morris agency as assistant to Cosby's personal appearance manager. During lunch at Cosby's hotel suite at the Bel Air Hotel decades ago, she claimed, she was pressured to take a pill and woke up with him on top of her, naked. (Kacey didn't want to reveal her last name publicly.)
Allred had harsh criticism for Rashad, who had earlier voiced support for her former co-star.
"Unlike these brave women, this morning we read reports that Phylicia Rashad, Cosby's former television wife, said — referring to previous women who have spoken out against Cosby — 'Forget these women. What you are seeing is the destruction of a legacy and it's a legacy that is so important to the culture.'​"
Article continues below advertisement
"Phylicia, I vow to you that I will not forget these women," Allred said, "because women matter. They deserve respect and dignity. Phylicia, you should be supporting these women rather than joining Cosby's paid 'attack dogs' who are trying to undermine them in any way that they can."
The famed attorney also voiced her support for planned boycotts of Cosby's shows beginning on Wednesday night in Canada.
"We see some brave women's rights leaders in Canada speaking out against Mr. Cosby who is performing his show there tonight, tomorrow and Friday. Although we have never met these women and have no contact with them we are impressed by their protests and grateful for their activism," Allred added.