Two More Women Step Forward Accusing Bill Cosby Of Sexual Assault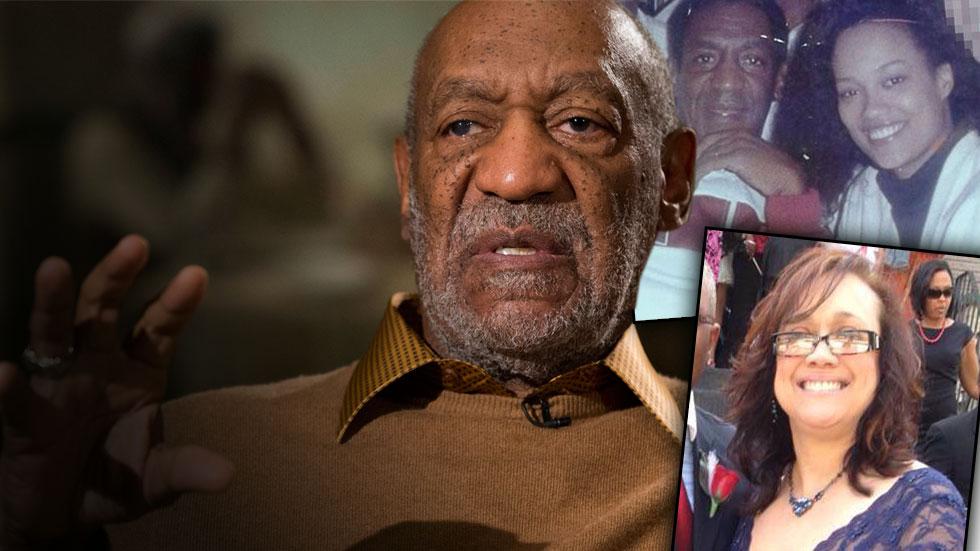 Sexual assault accusations against Bill Cosby just keep piling up as two more women speak out against the beleaguered comedian.
The first, former aspiring actress Renita Chaney Hill, alleges in a new interview that Cosby abused her after he cast her in his 1980s educational show Picture Pages.
"He would fly me to a number of cities," Hill, now 47, says of the time after she was cast for the program. "He would be busy during the day, but then he would always have me come to his hotel room at night."
Article continues below advertisement
Like other women accusing Cosby of sexual misconduct, Hill claims he would give her drinks — even though she was underage. "I always thought it was odd that after I had this drink I would end up in my bed the next morning and I wouldn't remember anything," Hill says.
"One time, I remember just before I passed out, I remember him kissing and touching me and I remember the taste of his cigar on his breath, and I didn't like it," Hill continues. "I remember another time when I woke up in my bed the next day and he was leaving, he mentioned you should probably lose a little weight. I thought that odd, how would he know that?"
Hill finally decided recently that "enough was enough" and she was done watching other alleged victims suffer.
"No one wants to be associated with something like this," she notes. "But the bottom line for me is that no one has the right to violate someone else, no matter who they are. I don't care how big they are or how the community sees them, it's not right."
Another alleged victim, Jewel Allison, agrees. The former model has come forward to The Daily News with a story about a harrowing dinner she spent with Cosby.
Article continues below advertisement
"He got away with it because he was hiding behind the image of Cliff table," Allison insists.
Introduced to Cosby by her agent, Allison said once in the late 1980s she went to Cosby's Upper East Side, New York City, brownstone for dinner and he produced a pricy bottle of wine he said was a gift from Chrysler exec Lee Iacocca.
"I was really impressed," she says. "He poured me a glass."
The wine tasted terrible, and Allison claimed she immediately felt sick.
MORE: New Cosby Sex Scandal Accusations From Ex-Staffer: Comedian Allegedly Paid Off Women
"Cosby said, 'Look in the mirror, and see the glow in your face,'" she recalls. "I looked at myself and I didn't look good. My eyes were all over the place."
Allison said Cosby then forced her hand on his genitals.
"That was my sexual assault by this comedian," she says. "He turned me around and said, 'Let's get you home.' At the door, he gave me a very hard embrace and a hard kiss."
"There's no such thing as America's Dad," she now says. "There's just a man named Bill Cosby. He's a very sick sociopath."
On Nov. 21, Cosby's attorney Martin D. Singer denied the claims of sexual assault against Cosby: "The new, never-before-heard claims from women who have come forward in the past two weeks with unsubstantiated, fantastical stories about things they say occurred 30, 40, or even 50 years ago have escalated far past the point of absurdity."