Bill Cosby Joked About Drugging Women In Shocking 1969 Comedy Routine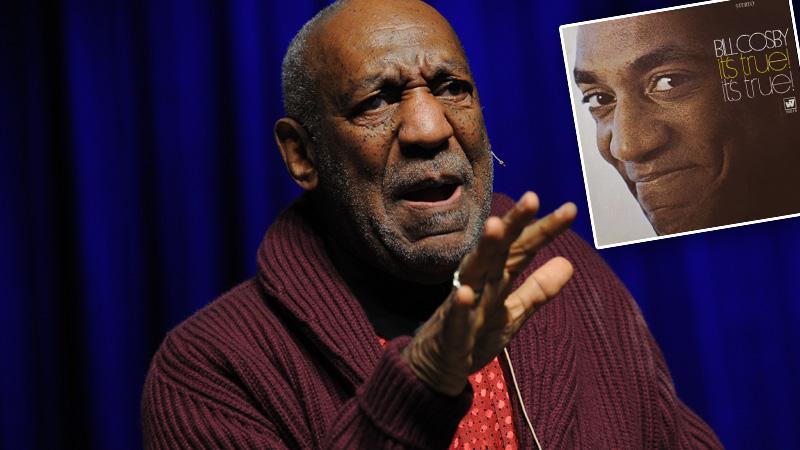 Bill Cosby famously stayed silent when NPR host Scott Simon asked him about the new allegations on top of the old that he raped over a dozen women years ago. But did he give himself away in a 1969 comedy routine?
RadarOnline.com can reveal that the now 77-year-old standup comic joked about spiking women's drinks with Spanish Fly in order to make them go wild on his 1969 LP It's True! It's True! In the routine, Cosby talks about being a 13 year old growing up in Philadelphia and hearing about the legend of the substance often mixed in drinks that is said to increase sex drive.
Article continues below advertisement
At one point in the routine, the comedian jokes about slipping a whole jug of Spanish Fly in the cocktails of five women standing alone at a party in order to "light up" the corner they're in.
And as an adult, he was still interested in the wonder drug, and he called the chance to head to Spain for a project he was working on "a childhood dream come true."
Revelations of Cosby's 45-year-old jokes about drugging women for sexual pleasure isn't a laughing matter for his accusers, many of whom have revealed that after going for drinks with the star, they felt woozy and confused while Cosby allegedly took advantage of their incapacitated states.
As RadarOnline.com reported, the latest woman to come forward is publicist/journalist Joan Tarshis, who claimed Cosby sexually assaulted her on two occasions 45 years ago.
Cosby, who had implied he would serve as her mentor, asked Tarshis to work on comedy with him in the Universal Studios bungalow he retreated to while filming The Bill Cosby Show.
On one occasion, Tarshis said, Cosby prepared for her an alcoholic beverage combining a Bloody Mary with beer and "the next thing I remember was coming to on his couch while being undressed." Tarshis said, in graphic detail, how she told Cosby she "had an infection … but he just found another orifice to use."
She said she "was sickened by what was happening to me and shocked that this man I had idolized was now raping me," adding, "Of course I told no one."
Listen to Cosby's shocking routine:
youtube=https://www.youtube.com/watch?v=LAorIG6MZnc&w=420&h=315