4 Latest Developments In Bill Cosby Rape Scandal: Comic Refusing To 'Dignify' Claims After Another Accuser Speaks Out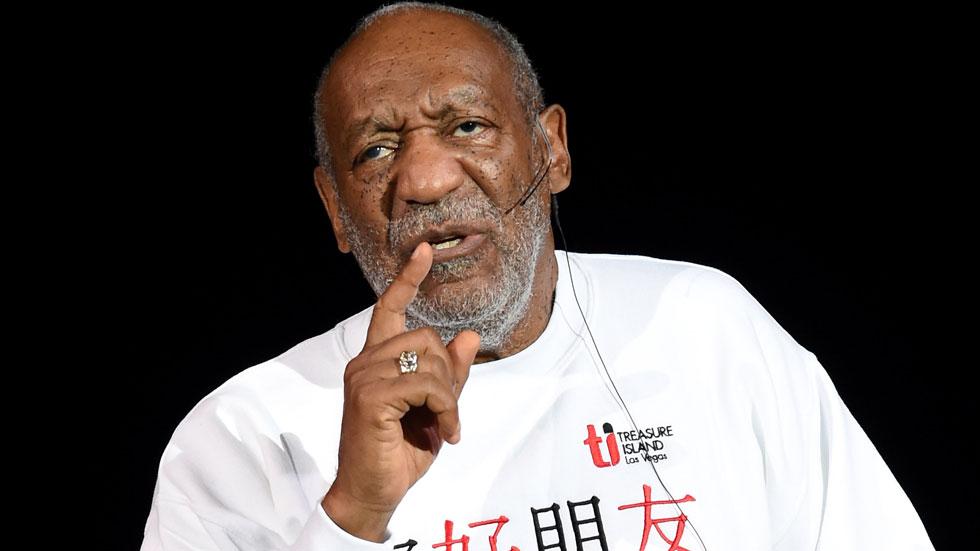 The rape scandal swirling around Bill Cosby continued to pick up momentum over the weekend, as another woman stepped forward with bold allegations against the show biz stalwart, who finally acknowledged the mounting accusations in a statement through his attorney after a painfully-awkward incident with a radio host asking him about the issue.
Newest Accusations
A publicist/journalist named Joan Tarshis is the latest woman to accuse the TV star of sexually assaulting her on two occasions 45 years ago. Tarshis told the website Hollywood Elsewhere that the incidents occurred in the summer of 1969, when she was a 19-year-old actress, and Cosby was an already-established star in show business. Cosby, who had implied he would serve as her mentor, asked Tarshis to work on comedy with him in the Universal Studios bungalow he retreated to while filming The Bill Cosby Show. On one occasion, Tarshis said, Cosby prepared for her an alcoholic beverage combining a Bloody Mary with beer and "the next thing I remember was coming to on his couch while being undressed." Tarshis said, in graphic detail, how she told Cosby she "had an infection … but he just found another orifice to use." She said she "was sickened by what was happening to me and shocked that this man I had idolized was now raping me," adding, "Of course I told no one." Tarshis, torn between family pressure and harboring the painful secret, said she met up with Cosby a second time after he performed at Long Island's Westbury Music Theater, where Cosby again gave her alcohol. She said that her next memory "was waking up in his bed naked … I remember thinking, 'You old sh*t,' I guess you got me this time, but it's the last time you'll ever see me." Tarshis said that over the years, she was "ill" as she watched "Cosby be praised by everyone from Presidents … to the Jello Corporation … knowing first-hand there was something unbalanced about him."
Article continues below advertisement
Watch the video on RadarOnline.com
Visit NBCNews.com for breaking news, world news, and news about the economy
Tense Exchange
TV's most famous father figure was in no spirits to address the jarring allegations Saturday, speaking with National Public Radio host Scott Simon about a Smithsonian Institution exhibition of his collection of African-American art. With his wife Camille also in the room for the painfully-awkward interview, Simon veered toward the touchy subject, telling Cosby, "This question gives me no pleasure, Mr. Cosby, but there have been serious allegations raised about you in recent days." The 77-year-old comic did not audibly respond, to which Simon said, "You're shaking your head, 'No.' I'm in the news business, I have to ask the question: Do you have any response to those charges? Shaking your head, no." Simon later tweeted of the exchange: "I did not see Camille Cosby's reaction because I looked directly at Mr. Cosby. That question was for him alone, not her." Cosby did not respond to questions about the accusations from the AP at the art exhibition, either.
Watch the video on RadarOnline.com
youtube=https://www.youtube.com/watch?v=2Y22WOPT4tM&w=560&h=315
Breaks Silence
Through his lawyer John P. Schmitt, Cosby Sunday said he "does not intend to dignify these allegations with any comment," and that "the fact that they are being repeated does not make them true." In the statement, which was released to the AP, Schmitt called the accusations "decade-old" and "discredited;" and said Cosby "would like to thank all his fans for the outpouring of support and assure them that, at age 77, he is doing his best work."
Career Impact
In the wake of the NPR interview and latest allegations, Cosby has gone into crisis mode, canceling a number of media appearances planned to promote his upcoming projects. Among them included an appearance on the Late Show with David Letterman and an AP interview to promote a Netflix project; he also canceled an appearance of The Queen Latifah Show last month as the scandal began gaining steam. He has an NBC family sitcom in the works, though that could be jeopardized by the snowball of scandalous reports and allegations; the network declined comment to the AP in the matter.