Inmates Raped & Beaten At Alabama Prison, Feds Intervene As Women Are Forced To Trade Sex For Basic Necessities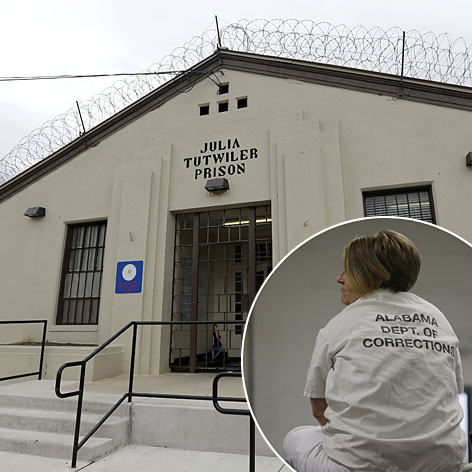 No TV show or movie about women behind bars has been as brutal as real life in the Julie Tutwiler Prison for Women.
The Federal government is now stepping in and investigating conditions at the Alabama institution where rape and beatings of the inmates by guards are frequent occurrences, the New York Times is reporting.
According to a Justice Department investigation, more than a third of the prison's employees have had sex with the prisoners.
Article continues below advertisement
Sex is the currency for prisoners to get daily necessitates like toilet paper, tampons and clean uniforms, the Times reports.
"We think that there is a very strong case of constitutional violations here," Jocelyn Samuels, the acting assistant attorney general for civil rights for the Justice Department, who sent a 36-page report to the governor in January., told the Times.
More than 900 women live in the 72 year-old building. It was constructed to hold only 400 prisoners.
"It is just a culture of deprivation and abuse, not just at Tutwiler but in institutions across Alabama," said Charlotte Morrison, a senior lawyer with the Equal Justice Initiative, a legal organization that represents indigent defendants and prisoners.
"It's a primitive, very backward prison system," clinical psychologist Larry F. Wood told the Times. He was hired by the prison in 2012 but quit after two months because he said he had no support from the institution's administration to improve mental health services.
"I've worked in prisons for most of 30 years and I've never seen anything like this," he said.