More Clueless Celebrities?! Charlize Theron Compares Media Coverage To 'Feeling Raped'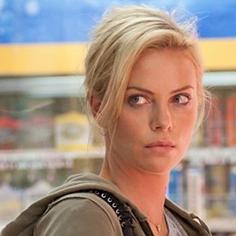 Another day, another ignorant comment from a celebrity. Charlize Theron, 38, is the latest actress to make an out-of-touch comparison about life.
A Sky News reporter told the A Million Ways to Die in the West star that he had Googled her name in advance to prepare for the interview. He added that some of the results seemed very "intrusive."
Theron proceeded to compare media coverage to rape saying, "I think it's when you start living in that world and doing that, you start I guess feeling raped."
Article continues below advertisement
The interviewer then asked if she really felt that strongly about it, and she responded with an answer that is more than likely to fuel a fire.
"When it comes to your son and your private life, maybe that's just me."
Recently, Gwyneth Paltrow made another comment that caused a ton of uproar. The GOOP writer compared Internet haters and trolls to war.
So, we ask, who do you think is more out of touch? Let us know in the comments below!