Exclusive
L.A. Artist Jack Armstrong Alleged Sexual Assault Victim Didn't Have Date Rape Drugs In Her System: Cops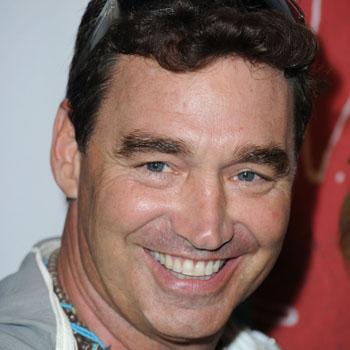 Los Angeles "cosmic artist" Jack Armstrong alleged sexual assault victim did not have date rape drugs or any other illegal/legal substances in her system, according to a Beverly Hills Police Department incident report obtained exclusively by RadarOnline.com.
Armstong was formally charged with one count of rape in November 2013 after a lengthy investigation. He has pled not guilty.
The alleged rape took place in March 2010 after Armstrong struck up a conversation with the victim outside of a nightclub in Beverly Hills. According to prosecutors, they went into the club together and consumed several beers.
Article continues below advertisement
"Prosecutors allege that the next thing the victim remembers is waking up in a bed in a hotel room laying next to the defendant with her underpants and tights off. The victim was sore and nauseous. The defendant was naked,"according to a statement previously released by the Los Angeles County District Attorney's Office.
But according to the incident report from the Beverly Hills Police Department, a "urine sample was collected during the examination at the rape center," Detective Daniel Chilson wrote on 6/6/11.
"I called the Los Angeles County Sheriff's Department Scientific Services Bureau regarding the results from the testing of the victim's urine collected during the examination at the rape treatment center. A short time later, they were faxed to me. According to the results, the sample did not contain the metabolite for Rohypnol, GHB, amphetamines, barbiturates, benzodiazepines, cannabinoids , cocaine, opiates, PCP, Ketamine or Norketamine."
Article continues below advertisement
Cops had previously said that Armstrong may have drugged the alleged victim.
"He met the victim at a bar in West Hollywood," Beverly Hills police Sgt. Max Subin previously told CBS 2 Los Angeles.
The attack could have been drug-induced, Subin added.
Armstrong is known for a style he calls "Cosmic Extensionalism." One of his "canvases" was a Harley-Davidson motorcycle, dubbed the "Cosmic Starship Harley-Davidson," that he priced at $1.1 million and compared to Andy Warhol's pop art Campbell's soup cans.
The artist remains free on $100 thousand bond and is being represented by attorney John Barnett.