New Cosby Sex Scandal Accusations From Ex-Staffer: Comedian Allegedly Paid Off Women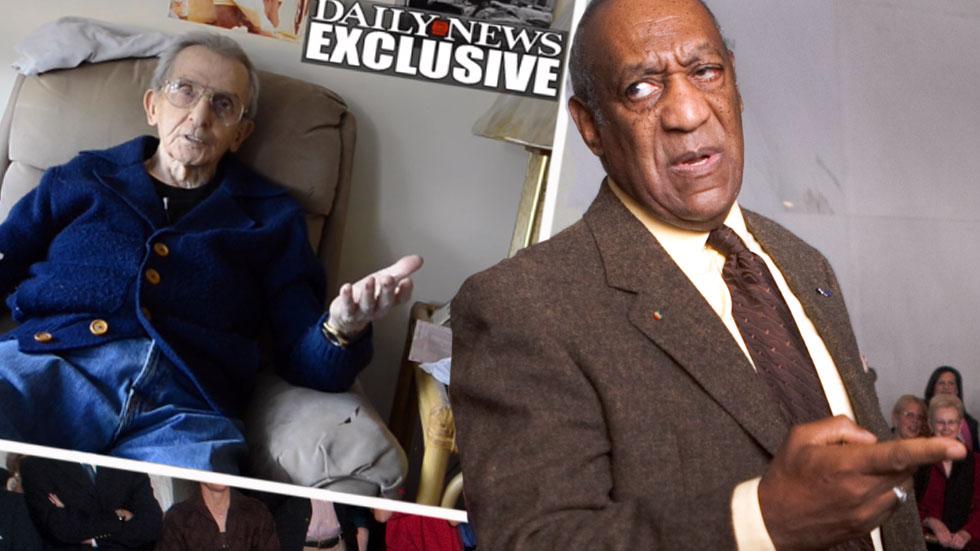 More accusations have emerged in the Bill Cosby sexual assault scandal.
Frank Scotti is an ex-employee at NBC where "The Cosby Show" ran from 1984-92. He claims Cosby has him pay off women and stand guard as the comedian invited young models to his dressing room.
"He had everybody fooled," Scotti said in an exclusive interview with the Daily News. "Nobody suspected."
As an assistant to Cosby, Scotti said he helped the TV star deliver thousands of dollars to eight different women in 1989-90. One of those women was Shawn Thompson, whose daughter Autumn Jackson has claimed Cosby is her father but he denied it.
Article continues below advertisement
Scotti, 90, says he has money order receipts for funds he sent to women "all over the United States and Europe."
"I did a lot of crazy things for him," Scotti revealed. "He was covering himself by having my name on it. It was a coverup. I realized it later."
Scotti retired and left Cosby on bad terms. "He was a very selfish person," Scotti said. "He thought he was a genius. He thought he was better than everybody else."