Joan Tarshis Details The Night She Claims Bill Cosby Forced Her To Perform Oral Sex: 'My Skirt Was Up & My Underwear Was Being Pulled Down'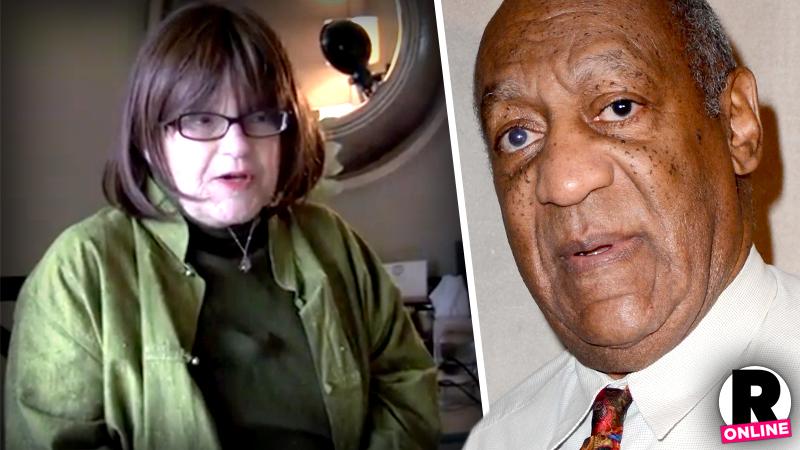 Joan Tarshis kept silent about her allegations that Bill Cosby drugged and forced her to perform oral sex 45 years ago when she was a 19-year-old aspiring actress, but now that she's decided to let her secret out, she's telling anyone who will listen.
In a new Splash video interview obtained by RadarOnline.com, journalist/publicist Tarshis — just one of over a dozen women who have claimed Cosby sexually assaulted them— reveals her harrowing allegations.
Article continues below advertisement
Tarshis said she and Cosby were working on a comedy bit when "he made me the drink that he knew I liked to drink which was bloody mary and he topped it off with about an inch of beer … and then the next thing I remember was waking up or coming to on the couch being undressed by him."
"My skirt was up and my underwear was being pulled down and I was shocked," she claimed. "And I thought I was being so clever because I said, 'Oh, I have an infection and if you have sex with me your wife will catch it and she'll know that you're having extramarital sex.'"
"And I wasn't so smart bc of that he sort of Bill Clinton, Monica Lewinsky-d me," she alleged. "Which was kind of worse in a way."
Asked whether he forced her to perform oral sex, Tarshis claimed, "Yes. … It seems to be more invasive to me than if we had just had regular sex. It just was horrible. And then it was over."
Watch the full Splash interview:
But Tarshis wasn't done telling her story with just Splash. She also spoke with Inside Edition for a segment that airs tonight (Check local listings for stations and times.)
Article continues below advertisement
"I started getting very, very drugged. So much so that I couldn't stand up and that's all I remember until the next morning when I woke up naked in bed next to him," she reveals.
Tarshis was too afraid nobody would believe what happened to her, so she kept her secret quiet. "He's too powerful. How can you stop him?" asks Tarshis. "I'm just a little person. What am I going to say? 'He raped me?' Who is going to believe that?"
Tarshis says she is speaking out now because though Cosby has never been charged with sexual assault, "the more women who speak out about him will realize that he's a serial rapist and hopefully get him to stop."
She also has a message for the "very, very, very sick man" who she says caused her so much pain for so many years: "Get some help. Don't go to your grave with this. Admit you were wrong, but mostly get some help for yourself."
Cosby's attorney recently provided a statement posted on Cosby's website that said, in part, "decade-old, discredited allegations against Mr. Cosby have resurfaced. The fact that they are being repeated does not make them true. Mr. Cosby doesn't not intend to dignify these allegations with any comment."