Exclusive
Dr. Love: Bill Cosby's Sordid Double Life Of Affairs, Assault Claims & An Alleged Love Child Exposed In Steamy New Tell-All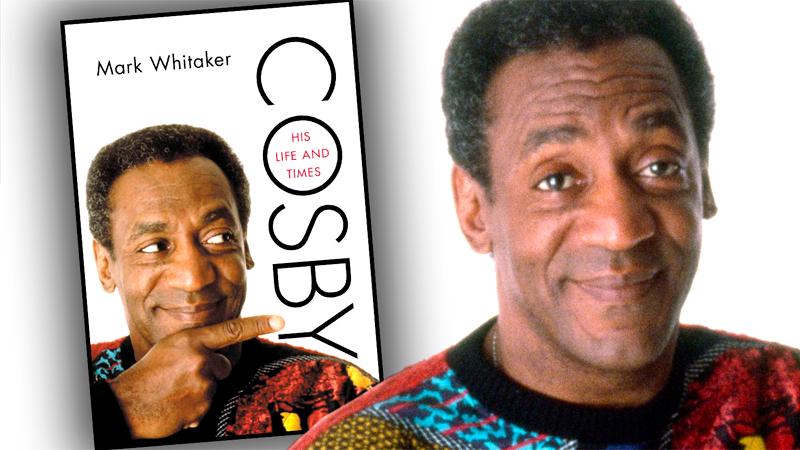 For a generation of Americans, Bill Cosby was the quintessential TV dad, Dr. Huxtable of The Cosby Show — and a sometime JELLO salesman. But according to an explosive new tell-all, the real Cosby lived an off-camera life that was definitely not family-friendly. Secret girlfriends, sexual assault claims and even an alleged love child — the dark side of Cosby is exposed to light for the first time in Cosby: His Life And Times, by Mark Whitaker, and RadarOnline.com has a sneak peek.
Article continues below advertisement
By the time Cosby began to experience success as a standup comedian in the 70s, Whitaker writes, he was "living two lives at once. One was his East Coast residence. There, he was the family man …" But in Las Vegas, where Cosby worked much of the year, all bets were off.
Cosby surrendered himself to a life of "self-indulgence," Whitaker claims. Living "without his family," he "was free to spend his evenings hanging out with celebrity swingers and comely bunnies at Hugh Hefner's Playboy Mansion." And they weren't exactly discussing literature
Unbeknownst to his wife, Camille, Cosby struck up a relationship with "a tall, striking twenty-yearpold brunette" named Shawn Berkes, Whitaker writes. After several no-strings-attached "rendezvous" in Sin City, Cosby's indiscretions almost caught up to him in a big way when Berkes dropped a bombshell.
Whitaker writes, "Finding himself alone in Vegas for a month, Cosby called Shawn Berkes again. He invited her to join him for another rendezvous at the Hilton. But when Berkes arrived at his suite on the thirtieth floor, she had a surprise. She reached into her purse and pulled out a photo of a fourteen-month-old baby, a little girl with curly hair and olive skin named Autumn. 'This is your daughter,' Berkes said."
Article continues below advertisement
"Cosby said he didn't believe it," Whitaker claims, and "he would soon be proven right. But that was hardly the end of his philandering.
Whitaker mentions one occasion when Cosby decided a relationship with one woman had run its course, so he called it off — with no excess of grace.
"He told one longtime girlfriend that he wanted to put an end to their relationship," he writes, "and then he invited the woman and her mother, who had always disapproved of her daughter being involved with a married man, out to dinner to celebrate."
Not all mistresses went so quietly. In 1997, Autumn Jackson was arrested on extortion charges for demanding Cosby pay her $24 million over claims she was his love child — born to the long-ago mistress Berkes.
"When news of the arrest first broke, Cosby's spokesmen insisted that he barely knew Jackson," Whitaker writes. "They admitted that he had paid for Autumn's college tuition for a year and set up a fund for other expenses, but they described her as just one of the hundreds of young people Cosby had helped put through school."
Article continues below advertisement
When questioned by Dan Rather for a TV interview, however, Cosby admitted he had has sex with Berkes and that there was "a possibility" he was Jackson's father. Camille, as ever, stood by her man, releasing a statement saying "What happened twenty-three years ago is not important…" Jackson was later found guilty of extortion and sentenced to 26 months in jail.
But Camille's humiliations were far from over. In 2004, 13 women accused Cosby of drugging and sexually assaulting them in a civil lawsuit that was settled in 2006, under sealed terms. And while Whitaker glosses over the period in his book, the effect of Cosby's womanizing on his wife, Whitaker claims, was undeniable.
Camille had always "worried about the effect of Los Angeles on Bill …" he writes. "And decades later, she would confess to the pain that her husband's 'selfish' behavior caused her in their LA years, as he indulged his roving eye."
Decades later, after some of his indiscretions came to light, she insisted they had both "committed to each other wholeheartedly" and found away to make their marriage "healthy and solid," for good.
Cosby: His Life and Times is on newsstands September 16. For more shocking revelations, stay tuned to Radar.
Are you surprised to learn about Cosby's dark side? Let us know in the comments!