26 Love Child Scandals Which Left Us Asking 'Who's The Daddy?'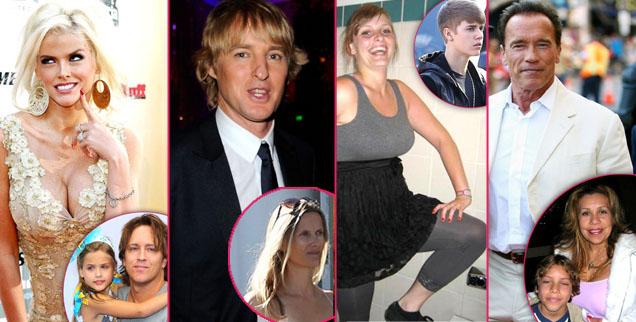 Owen Wilson joins the growing fraternity of stars having children out of wedlock, and we've got a comprehensive look at the bunch, right here on RadarOnline.com.
Article continues below advertisement
Khloe Kardashian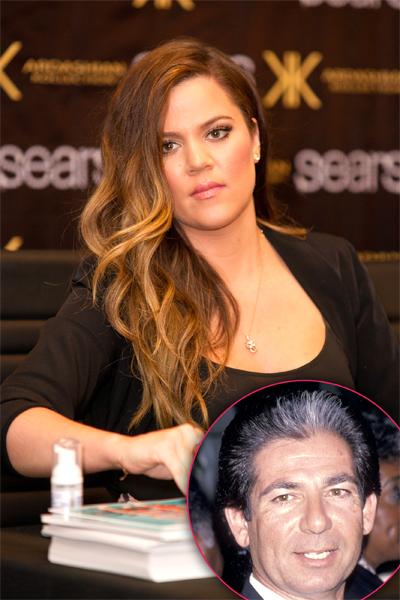 Khloe Kardashian: Is Kris Jenner's daughter really the child of the talk show hostess and the late attorney, Robert Kardashian? The question was raised last year when Star Magazine said the legal eagle's other ex-wives, Jan Ashley and Ellen Kardashian, claimed he told them Khloe wasn't his kid. In Touch magazine later named Kris' longtime hairdresser, Alex Roldan, as being Khloe's possible biological father. But Khloe and her mom have denied the stories that she's not a true Kardashian.
Kourtney Kardashian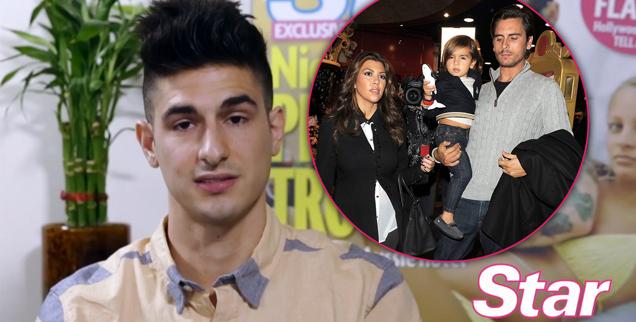 Kourtney Kardashian: In Touch magazine recently reported Michael Girgenti's claim that Kourtney's baby daddy, Scott Disick, may not be their 3 1/2 -year-old son Mason's biological father. The male model alleged that he had a fling with Kourtney while she was on a break from Scott in March 2009. Because Mason was born on December 14, 2009, Girgenti is asking Kourtney for a paternity test—and has reportedly consulted an attorney.
Article continues below advertisement
Justin Bieber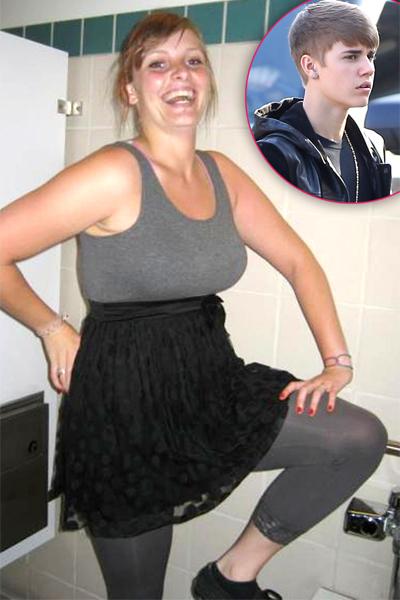 Justin Bieber: The baby-faced pop star was just 17 when he was falsely accused of being the father of fan Mariah Yeater's child in 2011. Yeater filed paternity papers against Justin, claiming she conceived her 3 1Ž2 month old son after a 2010 backstage romp with the pop star. She dropped her lawsuit but Justin took a DNA test anyway and was cleared. Later, Justin said he wrote a song about the incident for his 2012 album Believe—and considered quitting show business because "I thought, 'I don't want to do this. I just want to be normal.' It was difficult because I'd never gone through anything like that." Meanwhile, RadarOnline.com reported Robbie Powell, a young man who was arrested on drug and burglary charges, might be the real daddy.
Article continues below advertisement
Michael Jackson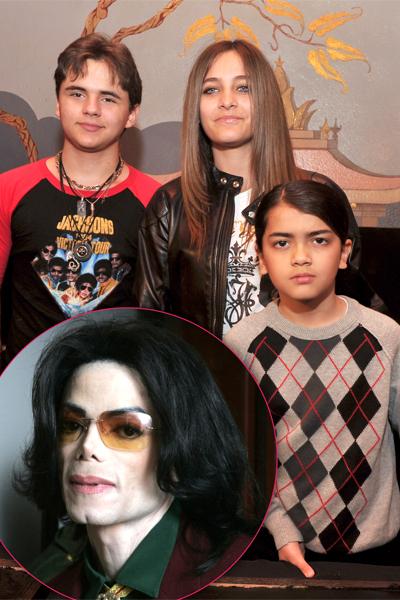 Michael Jackson: The child star of Oliver!, who was a friend of Michael Jackson, recently vowed to take a DNA test to determine if he is the father of the late pop star's children. Mark Lester has claimed there's a "good possibility" he is the father of Prince Michael, 16, Paris, 15, and Blanket, 11—because he donated sperm to Michael before the first child was born. "I wouldn't have a DNA test without the children's permission but when the children come of age…and they decide they want me to do it then I will," Lester said. Michael's ex-wife Debbie Rowe is the mother of the oldest two children while Blanket's mom is unknown.
Article continues below advertisement
Anna Nicole Smith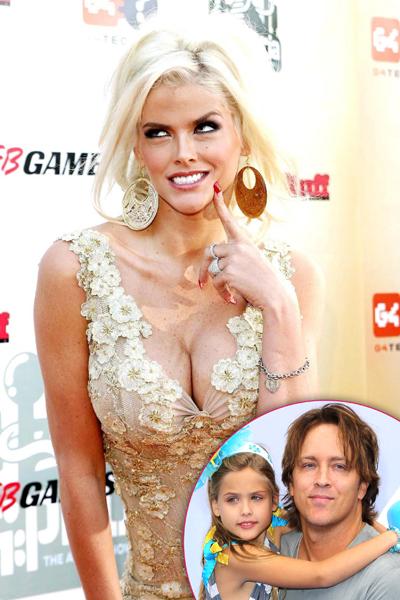 Anna Nicole Smith: The battle over paternity of Anna Nicole Smith's daughter, Dannielynn, resulted in major drama. Anna Nicole's attorney Howard K. Stern and her ex-boyfriend, celebrity photographer Larry Birkhead, both claimed to be the girl's father after the model/reality star died in Feb. 2007. It got even more bizarre when Frederic Prinz von Anhalt, the husband of actress Zsa Zsa Gabor, also claimed to be the father of the baby girl and threatened to file for custody. But on April 10, 2007, a Bahamian court ruled DNA tests proved Larry was the father of Dannielynn and they've been a father/daughter duo ever since.
Article continues below advertisement
Linda Evangelista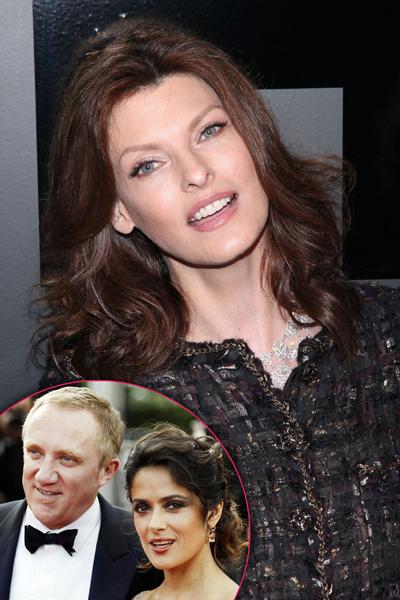 Linda Evangelista: In 2006, the supermodel had a brief relationship with French billionaire Francois-Henri Pinault -- and she gave birth to a son, Augustin. Sources said Francois-Henri asked for a DNA test, which proved he was the father in 2007. But the couple battled over child support, finally settling out of court in 2012. In court, Francois-Henri admitted he dumped Linda after learning she was pregnant. He moved on to Salma Hayek soon after romancing Linda, and became a dad again--to Salma's child, daughter Valentina (born less than a year after the model's son was born). Salma married the busy billionaire baby daddy in 2009.
Article continues below advertisement
Jude Law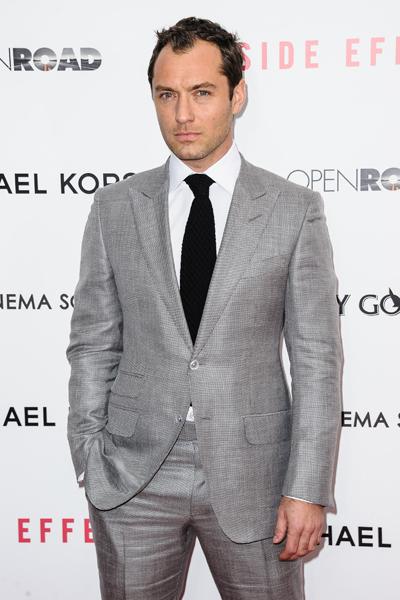 Jude Law: The British actor, best known for cheating on Sienna Miller with his kids' nanny, became a father for the fourth time after a steamy one-night stand with model Samantha Burke in 2008. Jude first denied being love child Sophia's father, but a paternity test proved otherwise. Jude released a statement promising that he was, "going to be a fully supportive part of the child's life" but afterwards, he told David Letterman that he only had three kids!
Article continues below advertisement
Liam Gallagher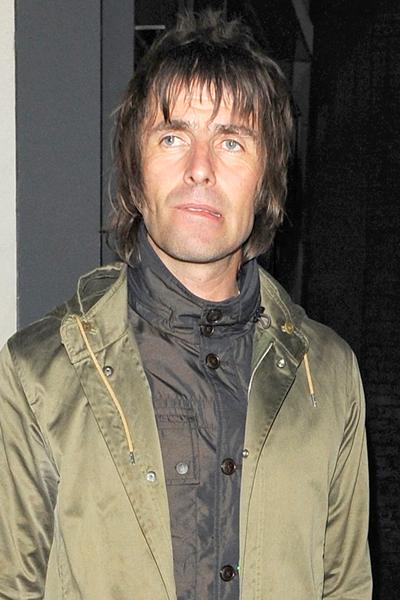 Liam Gallagher: The ex-Oasis frontman hit headlines recently because he's facing a child support lawsuit from celebrity writer Liza Ghorbani, who says he's the father of their love child. Sources said Liza, who had written a 2010 New York Times article on the rocker, had an affair with him that resulted in a baby girl, who is now seven months old. Liam, who is married to All Saints pop star Nicole Appleton, has three children by three different women. After the news broke about Ghorbani, Liam's wife was spotted without her wedding ring.
Article continues below advertisement
Boris Becker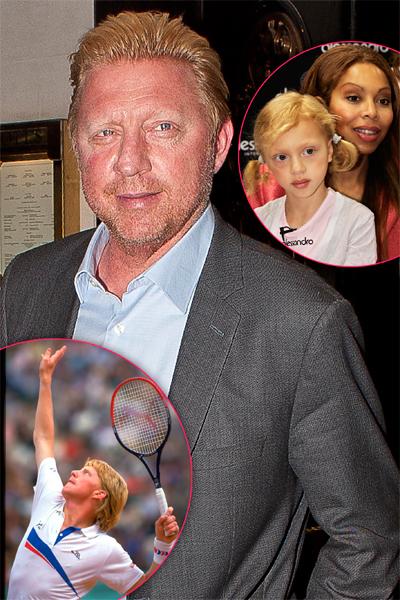 Boris Becker: In 1999, the then-married tennis star was sued for paternity by model/waitress Angela Ermakova, who had sex with him in a broom closet at Nobu London and later had a daughter, Anna. Although Boris initially denied paternity, after a DNA test, he acknowledged being Anna's father in 2001. He now shares custody of the teen girl with Angela.
Article continues below advertisement
Ryan Philippe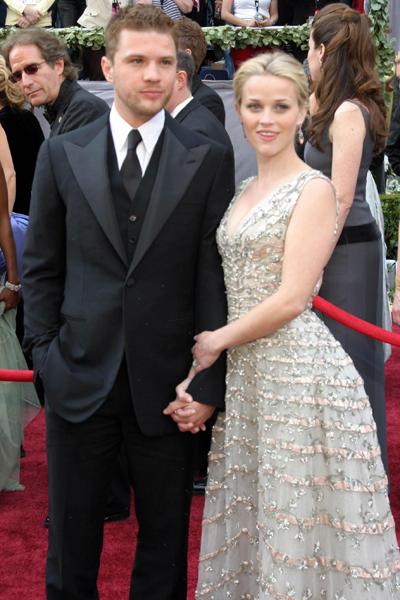 Ryan Philippe: Reese Witherspoon's ex-husband briefly dated actress Alexis Knapp in 2010 after splitting from the Walk the Line Oscar winner. After Alexis had broken up with Ryan, she discovered she was pregnant and later gave birth to a daughter, Kailani. According to People magazine, sources said Ryan got a paternity test, which proved he was the girl's daddy. The actor also had two kids with Reese.
Article continues below advertisement
Janice Dickinson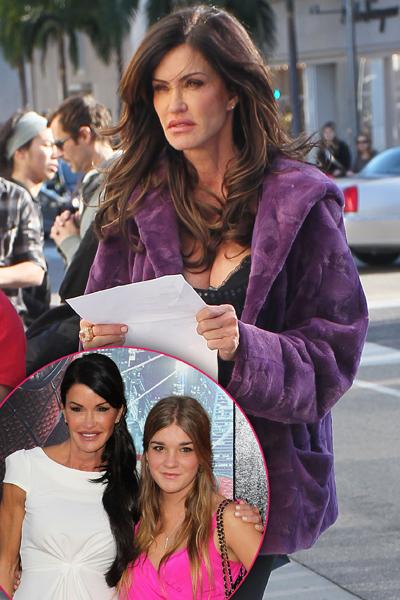 Janice Dickinson: In 1994, the supermodel and future reality TV star thought her then-boyfriend, Sylvester Stallone, was the father of her daughter, Savannah. Sly dumped his other gal, model Jennifer Flavin, planning to wed Dickinson and make a family. Surprise! A DNA test showed Janice's former boyfriend, Michael Birnbaum, was Savannah's daddy, NOT Sly. The movie star eventually returned to Jennifer, marrying her in 1997 and having three daughters.
Article continues below advertisement
Steve Jobs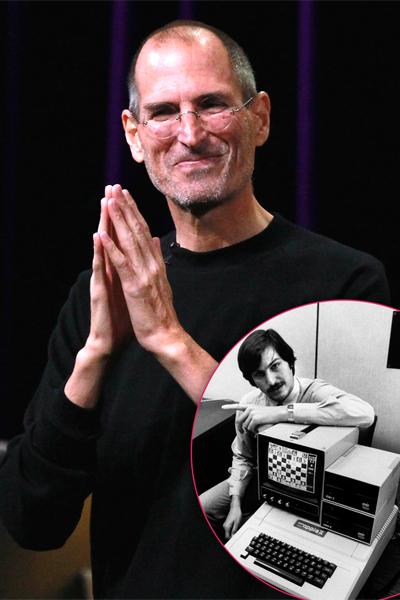 Steve Jobs: The late Apple CEO got his high school girlfriend Chrisann Brennan pregnant when he was 23. He denied that he was the father of the child for two years, and Chrisann went on welfare, CNN reported. Jobs even swore in a court document that he could not have fathered Lisa because he was "sterile and infertile." But paternity testing finally revealed that Jobs was the dad. Chrisann said last year she's writing a memoir about her relationship with Jobs. The computer mogul had gone on to marry Laurene Powell and have three other children.
Article continues below advertisement
John Edwards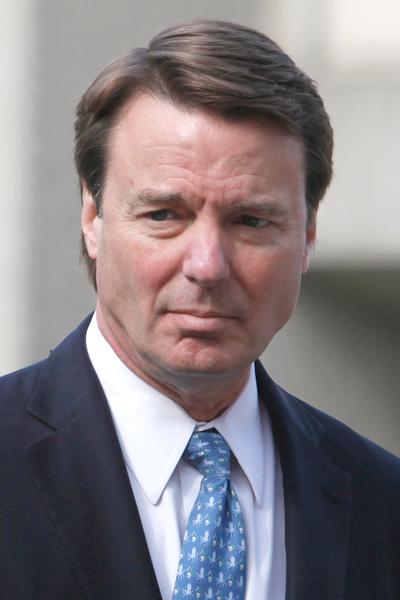 John Edwards: North Carolina Senator and two-time Presidential candidate John Edwards admitted he'd had an affair with campaign videographer Rielle Hunter, but denied fathering a daughter, born in 2008, with her. It wasn't until Jan. 2010 that Edwards finally 'fessed up that he was little Quinn's dad. The disgraced politico and his wife, Elizabeth, separated shortly afterwards and she died of breast cancer in Dec. 2010. He's had an on-again, off-again relationship with Rielle ever since.
Article continues below advertisement
Jesse Jackson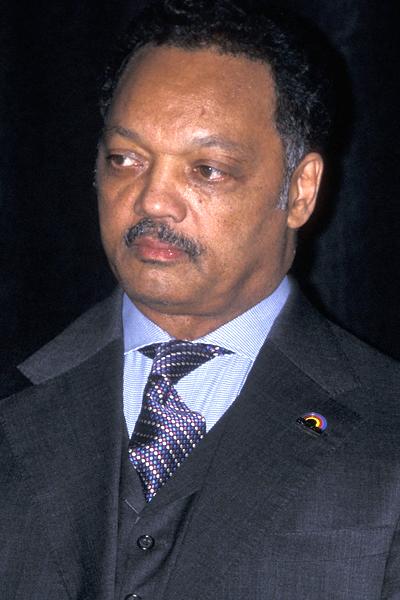 Jesse Jackson: The politician was tainted by scandal in 2001 when it was revealed Jackson had had an affair with staffer Karin Stanford, who had their daughter, Ashley, in 1999. CNN reported in August 1999, Jackson's Rainbow Push Coalition had paid Karin $15,000 in moving expenses and $21,000 for "contracting work." As of 2001, Jackson was reportedly paying Karin $4,000 a month in child support.
Article continues below advertisement
Arnold Schwarzenegger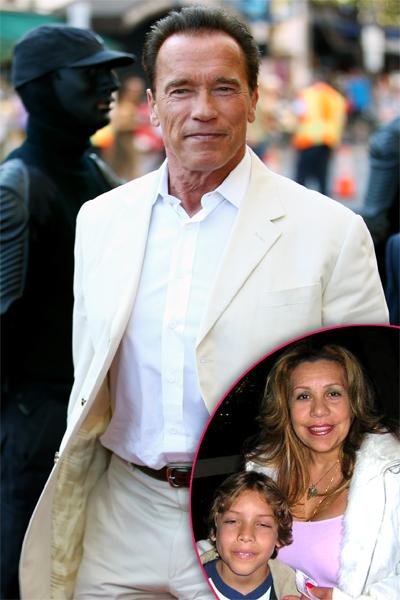 Arnold Schwarzenegger: After 25 years of marriage, The Terminator star and California Governor and wife Maria Shriver split after he admitted he was the father of their housekeeper Mildred Baena's 10-year-old son, Joseph. In fact, Baena was pregnant with Arnold's love child at the same time that Maria was pregnant with their son, Christopher. In an interview with Hello! Magazine, Mildred claimed she initially believed Joseph was the son of her estranged husband, whom she was sleeping with around the same time she bedded Arnold. Joseph's paternity became obvious to her when he grew to resemble the actor.
Article continues below advertisement
Eddie Murphy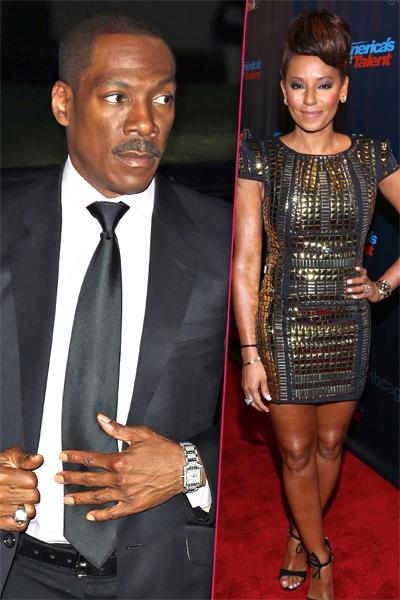 Eddie Murphy: After the comedian's former girlfriend, Spice Girl Mel B, gave birth to a daughter, Angel, Eddie demanded a paternity test. When Mel B announced she was pregnant with his child, Eddie vehemently denied it, declaring, ""I don't know whose child that is until it comes out and has a blood test. You shouldn't jump to conclusions." However, tests later confirmed the Beverly Hills Cop star WAS the father. Eddie began paying child support for the girl, born on April 3, 2007. Angel and her biological dad share the same birthday!
Article continues below advertisement
Padma Lakshmi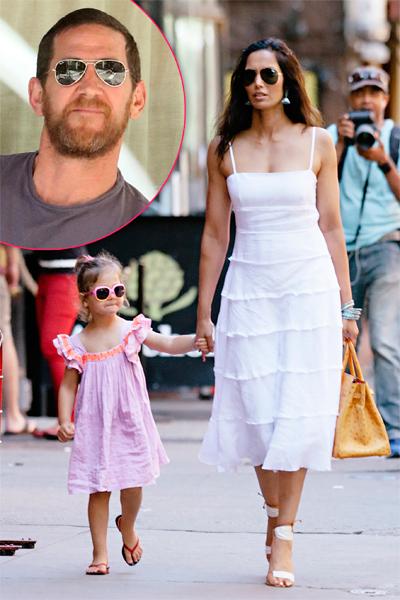 Padma Lakshmi: The Top Chef hostess was involved in messy paternity issues after she gave birth to daughter Krishna in 2010. Padma initially didn't reveal the father's identity, but it was later proved to be venture capitalist Adam Dell. Dell complained Padma's other boyfriend, financier Theodore Forstmann, was acting like the girl's father and sued the cooking star for full custody of Krishna, claiming that she had refused to put his name on the birth certificate. According to Dell, Padma had also made him sign a restrictive visitation agreement. Dell ultimately won extra custody and visitation rights.
Article continues below advertisement
Tom Brady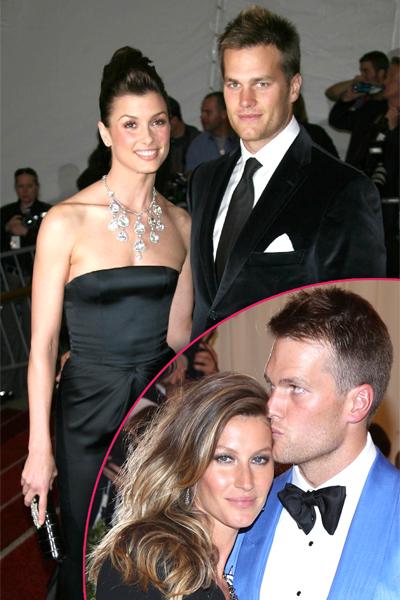 Tom Brady: After Tom Brady and Bridget Moynahan split, the NFL hunk began dating Victoria's Secret model Gisele Bundchen. When news spread that Bridget was pregnant with Tom's child, it was thought he left her knowing of the pregnancy. However, they had apparently broken up before knowledge of the baby-to-be. Bridget wound up raising their love child John, born in 2007, as a single mom. And some think Gisele (who went on to marry and start her own family with Tom) has overemphasized her role as the boy's stepmother.
Article continues below advertisement
Michael Lohan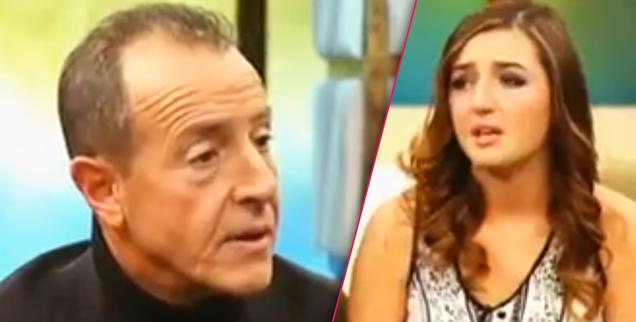 Michael Lohan: Lindsay's father made news again last year when he was proven to be the father of a 17-year-old love child, Ashley, conceived when he was on a break from Dina Lohan in the '90s. Kristi Horn, the girl's mother, recently said they have come to an out-of-court settlement regarding more than $300,000 Michael reportedly owed in back child support. This January, Michael had another child when fiancé Kate Major gave birth to their son.
Article continues below advertisement
Elizabeth Hurley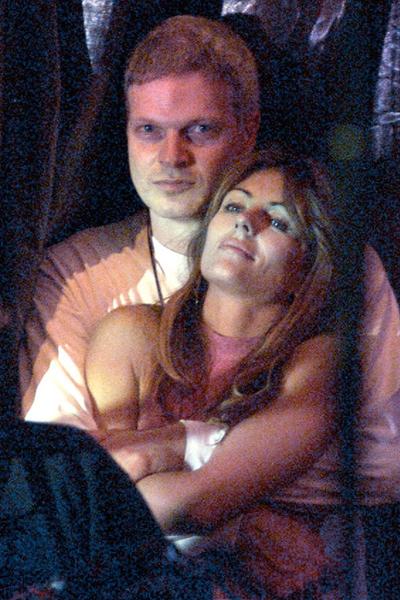 Elizabeth Hurley: After splitting from longtime beau Hugh Grant, Liz had a fling with film producer Steve Bing in 2001. On April 4, 2002, the actress gave birth to a son, Damian, but Bing denied paternity, claiming his relationship with Liz hadn't been exclusive. However, a DNA test proved Damian was his son and in recent photos, he resembles his wealthy dad.
Article continues below advertisement
Kirk Kerkorian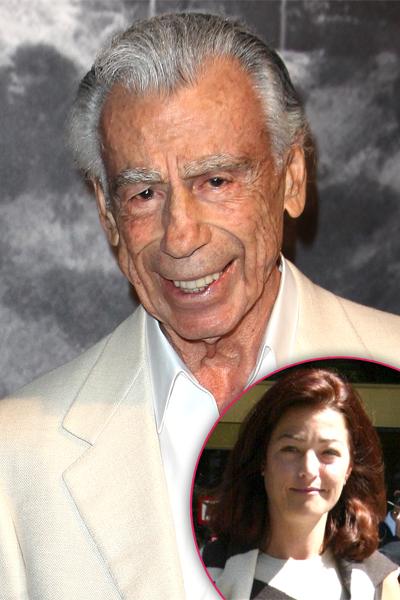 Kirk Kerkorian: In 2010, the billionaire mogul agreed to pay more than $10 million in back child support plus $100,000 a month for a child his ex-wife admitted is not his biological daughter. Lisa Bonder Kerkorian acknowledged during a child support battle that she had faked a DNA paternity test by using saliva she obtained from Kerkorian's adult daughter. She said the biological father of daughter Kira was actually Hollywood movie producer Steve Bing. Earlier this year, Lisa reportedly moved to put Kirk, 95, under a conservatorship to allow him to re-establish a relationship with Kira, now 15. But Kirk has called her a money grubbing liar in legal documents, TMZ reported.
Article continues below advertisement
Matthew Knowles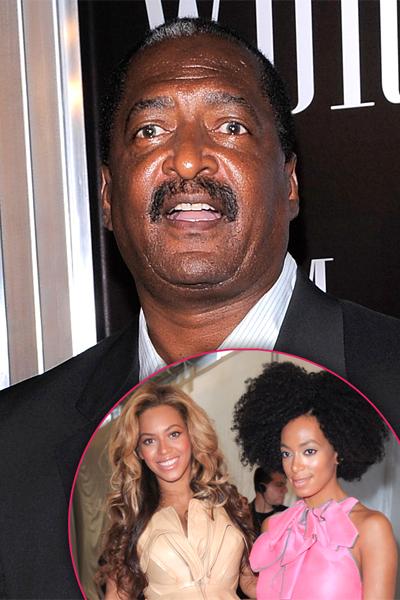 Matthew Knowles: It was more than embarrassing when Beyonce's father was named baby daddy of an actress' child—it apparently cost him his marriage! Matthew's wife, the pop star's mother Tina, filed for divorce in 2009 after rumors flew that Matthew had sired Alexsandra Wright's son, Nixon. Alexsandra demanded Matthew take a paternity test, which was positive, and he was ordered to pay child support . In 2011, Matthew and Tina's 31-year marriage was officially over. On June 30, 2013, his daughters Beyonce and Solange were conspicuously absent at Matthew's wedding to former model Gena Charmaine Avery.
Article continues below advertisement
Liv Tyler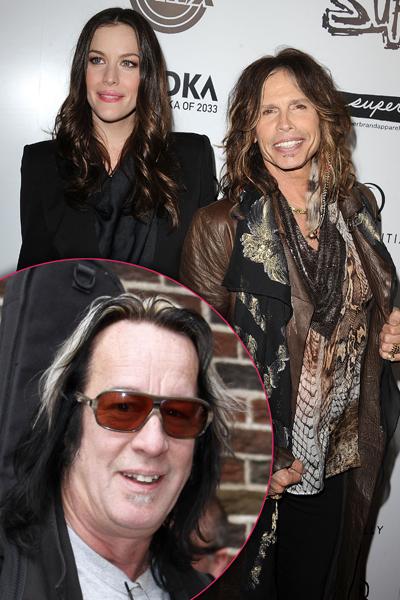 Liv Tyler: The Armageddon actress, the daughter of Playboy Playmate Bebe Buell, believed for nearly ten years that her biological dad was rocker Todd Rundgren. But after Aerosmith frontman Steven Tyler kept stopping by their home, and Liv noticed a resemblance, she confronted her mother, who confirmed he was her real dad. Liv's "two dads," Steven and Todd, met for the first time at her wedding to Roystone Langdon (whom she divorced in 2008).
Article continues below advertisement
Gavin Rossdale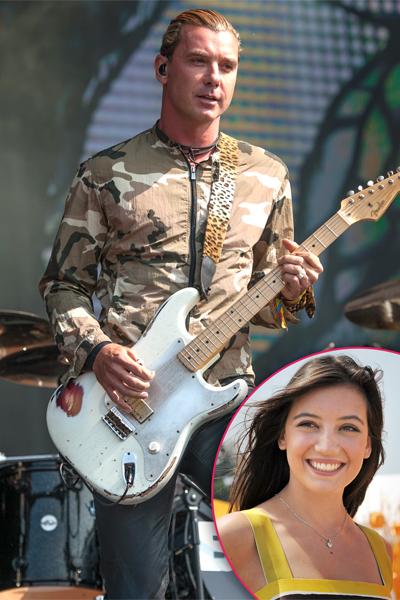 Gavin Rossdale: There was No Doubt Gwen Stefani's husband had a love child from a relationship years earlier after a 2004 paternity test proved the Bush singer was the daddy. Daisy Lowe, born in 1989, was conceived with his friend Pearl Lowe long before he married Gwen. In 2010, Gavin said he had a good relationship with his daughter. "With Daisy, I just have to be respectful. I suppose it's more like a friendship," the rock star revealed.
Article continues below advertisement
Billy Crudup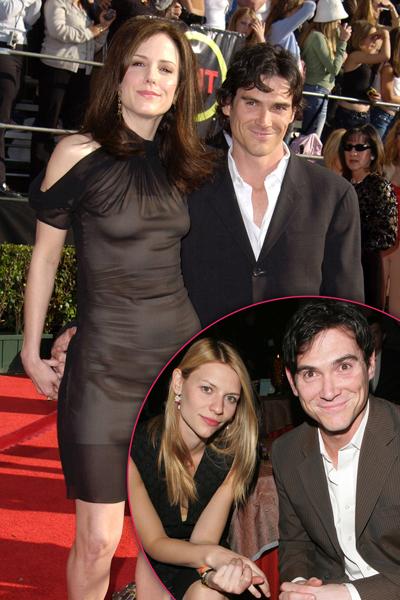 Billy Crudup: The Almost Famous actor's name was crud after he reportedly left his girlfriend of eight years, actress Mary-Louise Parker — then seven months pregnant with their son — for his Stage Beauty co-star Claire Danes. Both Billy and Claire have denied they were romantically involved until after he split from Mary-Louise; they split in 2006. Mary-Louise gave birth to William, her son by Billy, in 2004, and adopted a baby girl from Ethiopia in 2007.