Exclusive
Another Victim? Producer Alan Ladd's Wife Cindra Claims Bill Cosby Drugged, Raped Her In 1969 — 'Horrified, Embarrassed, Ashamed'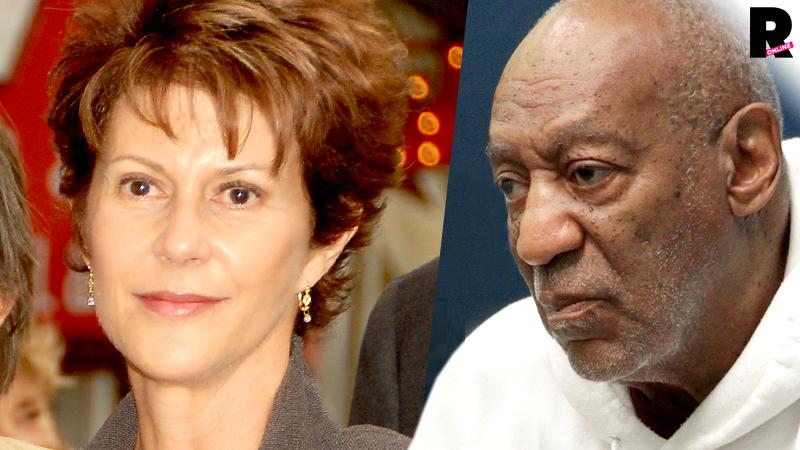 Yet another woman is accusing comedian Bill Cosby of sexual abusing her decades ago! Cindra Ladd, a former entertainment exec who's been married for 30 years to film producer Alan Ladd Jr., claims that Cosby drugged and then raped her during a date in New York in 1969.
"It never occurred to me to go to the police," Ladd told The Huffington Post. "It was a different time and 'date rape' was a concept that didn't exist."
Article continues below advertisement
Cosby and his representatives have denied similar accusations made by a long list of women in recent months.
Ladd says she was 21 and working for film producer Ray Stark in New York when she met Cosby in 1969.
"We began hanging out, took in a movie, watched television and ate pizza and hot dogs in my apartment with my roommate," she claims. "He was married to his current wife and he acted like a perfect gentleman who didn't come on to either of us, which, I have to admit, made me wonder what his objective was."
The sexual assault allegedly happened on a night she told Cosby she couldn't go out because of a headache, she writes. "He told me he had a miracle cure his doctor had given him that would get rid of the headache," she claims. "He went into another room and came back with a capsule. I asked a couple of times what it was. Each time he reassured me, asking, 'Don't you trust me?' Of course I did. This was Bill Cosby."
Article continues below advertisement
What happened after that "remains a blur" 45 years later, Ladd writes: "I have a vague recollection of feeling like I was floating while walking through Times Square and watching some kind of Japanese samurai movie with him. I don't remember where the theater was, nor very much of the evening."
"What I do recall, vividly and clearly, is waking up the next morning nude in the bed of his friend's apartment and seeing Cosby wearing a white terrycloth bathrobe and acting as if there was nothing unusual," she writes. "It was obvious to me that he had had sex with me. I was horrified, embarrassed and ashamed."
She told her husband about the incident only a few years ago "after another woman went public with similar allegations and sued Cosby," she says. "I always thought I was the only one. I couldn't believe he had done this to others. I told my story to our attorney, who is also a good friend, because I was considering going public then, but eventually chose not to because the case was settled."
Several other women filed lawsuits against Cosby recently, some claiming the comedian and his reps defamed them by calling them liars. Others have also filed police reports, although the alleged crimes may have been too far in the past to prosecute.
The letter is the only public statement she will make, Ladd insists: "This is the first time I have chosen to speak out about that night. It is also the last time I intend to address it publicly. I have no plans to sue. I don't want or need money."