'I Am Innocent Of All Charges Against Me Related To The Death Of My Mother,' Chicago Teen Heather Mack Says Of Bali Suitcase Murder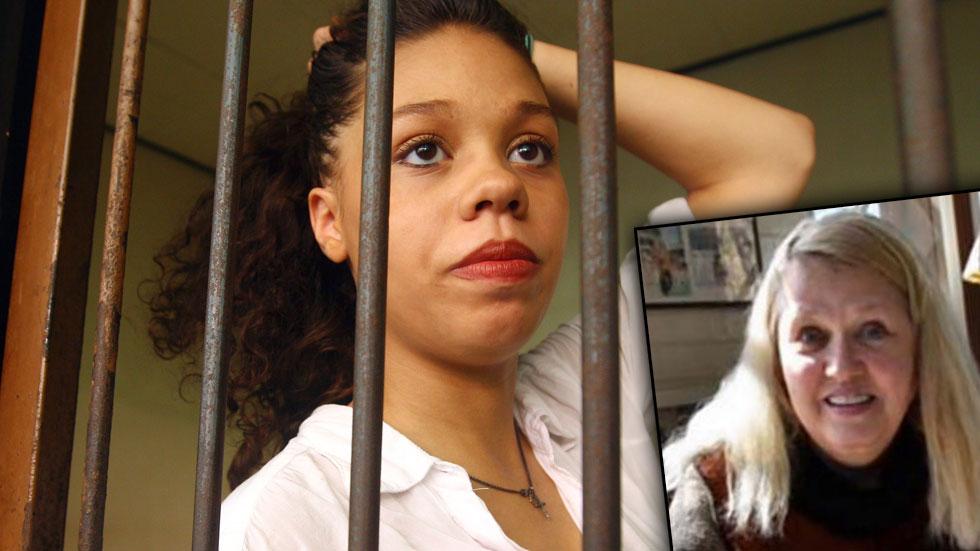 Heather Mack, accused with her boyfriend of murdering her mother in Bali last summer, and stuffing the remains in a suitcase, says she's innocent.
"I maintain that I am innocent of all charges against me related to the death of my mother," Mack told the Chicago Tribune. "I believe my lawyer, who has worked relentlessly on my behalf, will prove this in court."
The pregnant 19-year-old Chicago native, who has a due date of April 1, has been busy this week reaching out to media and judicial agencies in hopes of moving along her case, and clearing her name, "more for my unborn daughter than me."
Article continues below advertisement
Speaking with the newspaper, Mack said that she loved her mother, Sheila von Wiese-Mack, and had no motive to kill her.
Mack griped to the paper that her Indonesian lawyer has yet to be paid, despite a ruling last month from Cook County Judge Neil Cohen, that $150,000 of a $1.56 million trust fund von Wiese Mack left her could be freed to pay for her defense (but not boyfriend Tommy Schaefer's).
Mack said that a payment of $50,000 was made to her Indonesian lawyer, but two more have yet to be issued; she says it's the fault of her lawyers in Chicago, who she said are "denying her a fair chance of defending myself."
While Mack said she plans on firing her U.S.-based legal team, her lawyers tell they have yet to receive formal notice. Cohen said Mack's attorney in Indonesia needs to submit a statement before subsequent payouts can be issued.
According to an indictment in the case, Mack and boyfriend Schaefer, 21, murdered von Wiese Mack, 62, after an argument over a hotel bill. When von Wiese Mack addressed Schaefer with a racial slur, he hit her with the handle of a fruit bowl, after which Mack helped him stuff the body in a suitcase.
Article continues below advertisement
They then put the suitcase in the trunk of a taxicab they left waiting in front of the St. Regis hotel. After they falsely told the driver they'd be back, according to authorities, hotel staffers noticed blood leaking from the suitcase and told the cab driver to take the car to the police station, where officials uncovered the body.
If they are convicted in the murder in Indonesia, they could be executed by a firing squad.