I Didn't Do It! Tommy Schaefer Denies Confessing To Killing Lover's Mom In Gruesome Bali Suitcase Murder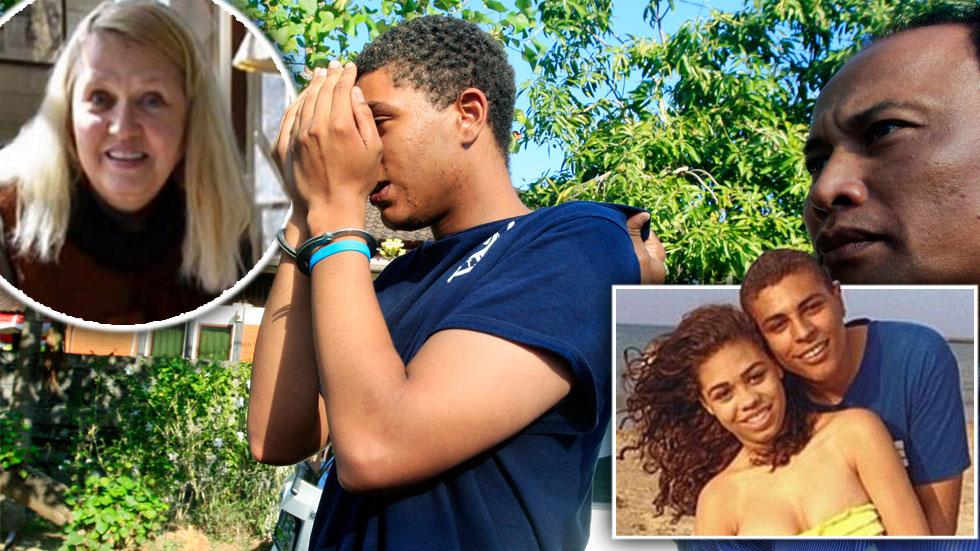 It was supposed to be an open and shut case.
But now – days after Bali police claimed that Tommy Schaefer confessed to killing his lover's mom during a tropical vacation – the 21-year-old says he said no such thing.
The gripping, but gruesome case, unfolded this summer when the beaten body of Chicago-resident Sheila von Wiese-Mack was found stuffed inside a suitcase at a luxury resort.
The 62-year-old had been on vacation with her 19-year-old daughter Heather Mack at the time, where they were later joined by Schaefer, the teen's beau.
Article continues below advertisement
But while the lovebirds have been in custody since their August 12 arrest, neither confessed to any involvement in the killing.
That was until last week when police chief, Col. Djoko Heru Utomo told the Associated Press that Schaefer had allegedly admitted guilt during an interrogation.
Utomo said: "He Schaeffer was hurt and offended by the victim's words in an argument with him.
"That is the motive for the murder."
But the young man's Chicago-based attorney Thomas Durkin says his client told him over the phone that he had not confessed.
In an email to CBS 2, the lawyer disputes Utomo's claim, saying: "Mr. Schaefer did not confess."
Bali police also said last week that Mack admitted to helping her lover cover up the crime by allegedly stuffing her mom's body into a suitcase.
No word yet if she has denied this alleged confession but on Monday her U.S. lawyer Michael Elkin released a statement thanking local cops for their "professionalism."
He has refused to comment further until the investigation has concluded.
Meanwhile, back home in Chicago, Mack's mom Sheila will be remembered at a funeral service on Saturday at St. Chrysostom's Episcopal Church.