Exclusive
Kelly Rutherford Could Face Kidnapping Charges In Custody Battle With Ex — His Lawyers 'Preparing Response' To Her Latest Salvo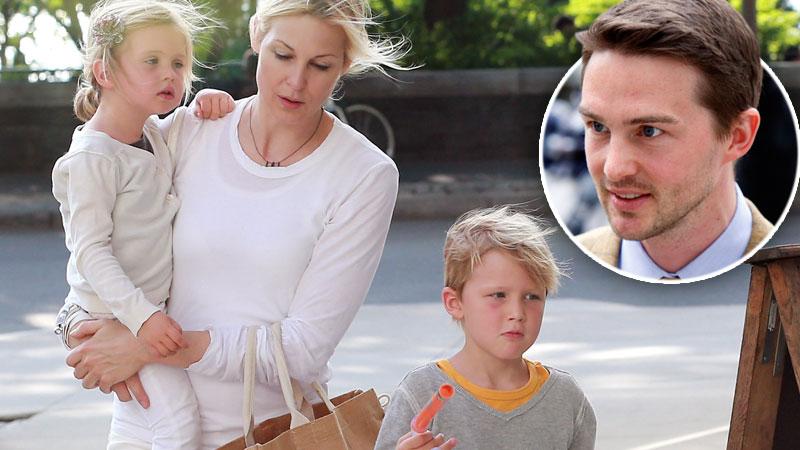 Hollywood's most bitter custody fight ever just took an even more shocking turn: RadarOnline.com has exclusively learned that Gossip Girl star Kelly Rutherford could face federal kidnapping charges if she fails to return her son, Hermes, 7, and daughter, Helena, 5, to ex-husband, Daniel Giersch, at the conclusion of her custodial visit on August 20.
On Wednesday, a judge declined a sobbing Rutherford's request for the government to intervene in her case and allow her to maintain custody of the children.
Article continues below advertisement
Rutherford had asserted in documents filed Monday that the children were illegally deported from the United States to live with Giersch, a German citizen, who had been granted custody after his visa was revoked. (During recent proceedings Rutherford's former attorney, Matthew Rich revealed that he had actually been the one who called the State Department to get Giersch's visa revoked.)
According to the court documents, Rutherford is seeking "an order declaring unconstitutional the California state order requiring her kids to live in a foreign country." And she hinted that if she didn't get it, she could take extreme measures.
"As children, Petitioners' only option short of obtaining relief from this Court would be to have their mother retain them in the United States in violation of the California order, and have the the California court (or other jurisdiction) hold the mother in contempt and/or impose sanctions," her court filing read. "Such an option would deny the children a meaningful remedy and expose the mother and her children to unjust punishment."
Article continues below advertisement
But if the children aren't returned to Giersch by August 20, he could file a police report in France, where he is currently living, which would get the FBI involved.
The Federal Parenting Kidnapping Prevention Act "encompasses the taking, retention or concealment of a child by a parent, other family member, or their agent, in derogation of the custody rights, including visitation rights, of another parent or family member. Because of the harmful effects on children, parental kidnapping has been characterized as a form of child abuse," according to USlegal.com.
Giersch's attorney, Fahi Hallin told RadarOnline.com exclusively, "Daniel wasn't given notice, or provided a copy of Ms. Rutherford's legal papers. We are reviewing and will be preparing a response."
Adding to Giersch's fury, the attorney claims, is the fact that he has voluntarily paid for Rutherford's expenses to travel to Europe to visit the kids.
"Daniel has voluntarily paid for Kelly to go to Europe on multiple occasions: plane tickets, housing, and car," Hallin said. "No one ordered Daniel to do this, but it was something he wanted to do. Kelly is currently with the children in New York City. She can go to Europe anytime to see the children, and Daniel has supported that."
The ongoing legal battle with her ex has forced the blond beauty to declare bankruptcy.
The once successful 45-year-old star now relies on an income of just $1,279.33 a month, according to court documents — a far cry from the $486,000 she used to pull in annually while Gossip Girl was on the air.
Rutherford has insisted the legal bills have been worth it, however. She has said, "I will never stop fighting for my children. They're my babies and they're very young and this is going to affect them profoundly and I want to be there as much as I can to show them that this isn't my fault, this isn't something I wanted."