Heather Mack, Pregnant Teen Accused Of Killing Mom In Bali, 'Very Scared' In Solitary Confinement, Sobs, 'I Don't Know How Long I Can Take This!'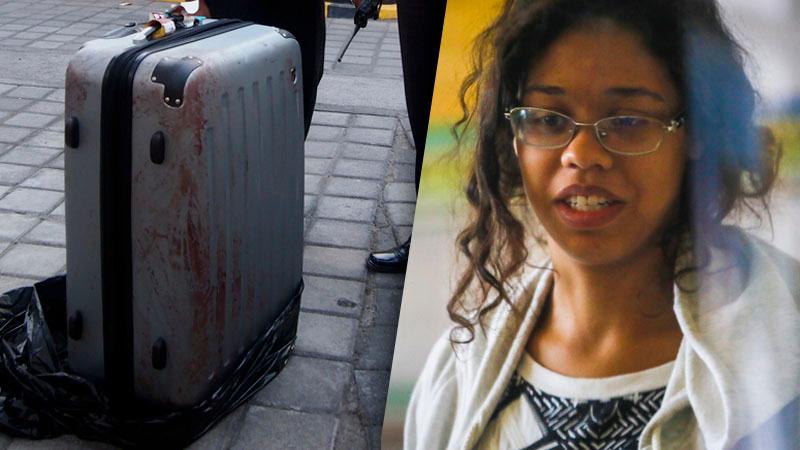 Heather Mack, the pregnant teenager who (along with her boyfriend) is suspected of killing her mother in a shocking Bali body-in-suitcase murder, has been placed in solitary confinement, RadarOnline.com has learned — and she is not happy about it.
Mack's attorney Michael Elkin revealed the news on Monday, and reportedly claimed she told him, "I don't know how long I can take this," from inside the Indonesian jail.
Article continues below advertisement
Mack, 19, and her boyfriend Tommy Schaefer, 21, are both suspected of killing her mother, wealthy widow Sheila von Wiese Mack, at a resort hotel in Bali. Indonesian police found the 62-year-old victim's bloody, butchered body stuffed inside a suitcase in a taxi cab.
As RadarOnline.com has reported, Mack and Schaefer were arrested in Bali on August 12. She's allegedly two months pregnant with what is believed to be his child.
Now Chicago-based legal eagle Elkin has revealed he's concerned for his client's emotional and mental state. "She is emotionally and mentally drained," he told Mail Online, adding that Mack's "very scared" as she sits in isolation.
In the grisly case, Mack and her boyfriend had allegedly taken a suitcase down to a cab at the St. Regis hotel in Bali.
The pair reportedly then left, claiming they would be back. But soon, the cab driver saw blood seeping from the suitcase and alerted the police.
Article continues below advertisement
Authorities discovered Chicago academic von Wiese Mack's half-naked body inside the suitcase. An autopsy found she had died of asphyxiation after being hit in the face repeatedly with a blunt object.
The couple told police that von Wiese Mack was killed by robbers, while they managed to escape. But security camera video reportedly showed that the mother had an argument with Schaefer in the hotel lobby before the murder.
Although her daughter and Schaefer have not yet been charged, they could face death by firing squad if found guilty of murder.
Earlier, the couple's appointed Indonesian lawyer, Haposan Sihombing, said the two were under a suicide watch. "All materials that can be used for suicide such as ropes, long trousers, and clothes with straps are being kept away from them," Sihombing said.
Meanwhile, their American attorney Elkin has alleged that Mack was sexually assaulted by police while in jail.